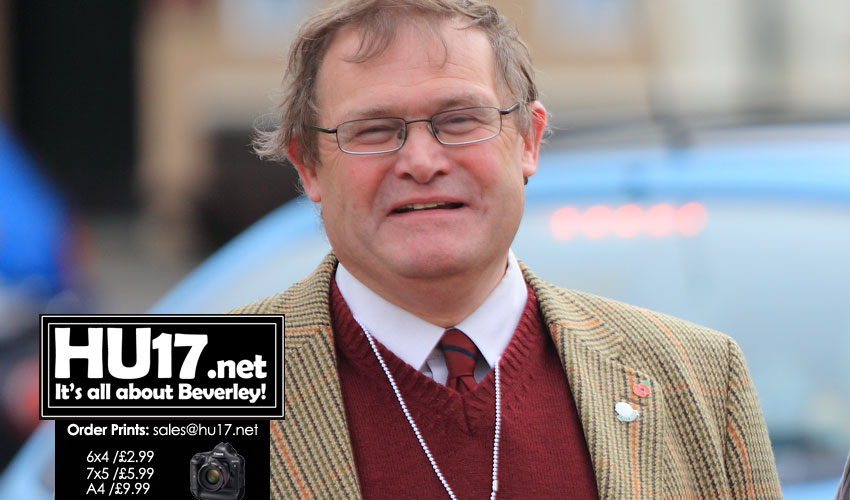 Cllr Denis Healy says disgraced Councillor Dominic Peacock should do the decent thing and resign from East Riding of Yorkshire Council.
His comments came just hours after the a vote held at County Hall in Beverley where members of the council from all parties voted for him to resign.
Commenting on the motion, Cllr Healy who represents the people of St Mary's Ward said;
"The Council has overwhelmingly called upon Councillor Peacock to resign, and he should now do the decent thing and resign his position as a Councillor.
"The people of Minster and Woodmansey ward can then have their say in a by election, and if Councillor Peacock is so confident of their support, he could declare himself a candidate and submit himself to their verdict."
Cllr Peacock who decided not to attend the meeting is still being paid a healthy amount each month at the expense of the local tax payer as he continues to pocket his allowance.
Comments he made on his social media page following the assassination of MP Jo Cox made the national headlines with some news papers branding him 'The most vile Tory in the UK.
However Cllr Peacock still remains in office representing residents in Beverley who live in Minster Woodmansey ward as he simply refuses to step down.
Some politicians including Cllr Healy feel that Cllr Peacock is in fact being protected by some members of his former party as they fear they will lose if an election is called.
Commenting on this Cllr Healy added;
"I suspect both Councillor Peacock and his Conservative friends know what that verdict would be, and perhaps this is why it doesn't seem to be happening."
Earlier in the week Beverley Town Council also called for Cllr Peacock to resign from another public office he holds complete with an allowance.
While he has been removed from the Conservative Party and was criticised publicly by MP Graham Stuart, who said he should be 'utterly ashamed' Cllr Peacock seems unable to grasp the upset and embarrassment he continues to cause in the Town and to both local authorities by refusing to quit his role.