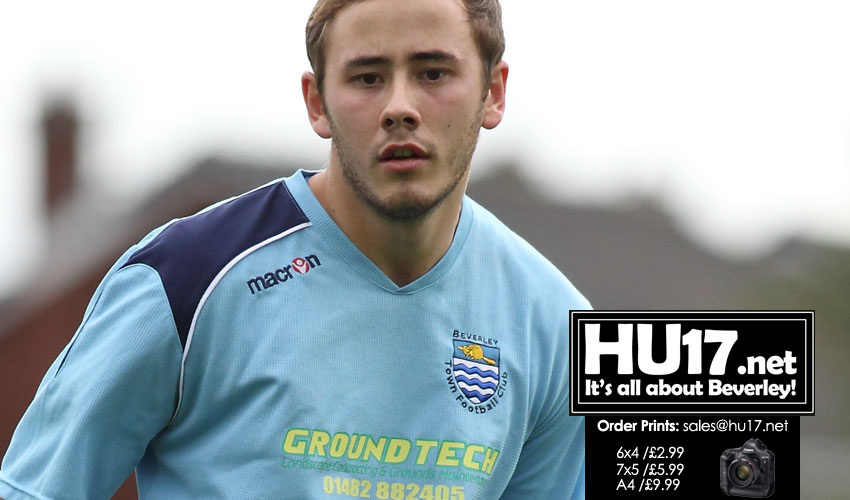 Beverley Town's Stew Scott says the return of Gary Collins to the Norwood Recreation Ground with new club Chalk Lane will cause Town some 'worries' on the field.
Collins who parted company with club following an incident behind closed doors with Ed Grady in summer is set to line up against his former side in what will be a be an emotional return.
Scott, a former team mate remains close friends with the 'Journey Man' of local football declined to comment on 'what happened between Grady and Collins, he said;
"Gaz, despite any rumours you may be hearing left the club to play at a higher level. He is strong gifted player with unrivalled fitness and strength and it is those attributes he brings to the Chalk side."
"Town will be concentrating on stopping Collins as with him being one of Chalk's big guns, it could be crucial to mark him out of the game."
Collins has a busy morning ahead of the game, Scott says he will be off to see him before the game at WH Smith's in Beverley, where there is the release of his new autobiography called "The Life of Gaz".
Collins has enjoyed spells with a string of local clubs, and his imminent return to Norwood is just one of the highlights to look of in Town's match up with Chalk Lane.
Town's Arthur Jessop said;
"We as a club always give s a warm welcome for those who have worn the sky blue. Collins, if you give him time he can control games, it's up to us not to let him play his game."
Beverley Town Football Club and Chalk Lane go head to head in the Humber Premier League at 2PM today.
With many fans said to be boycotting the Hull City FA Cup match the club are hopeful people will chose to support their local team.
There is plenty of free parking and the bar will be open serving a range of refreshments.