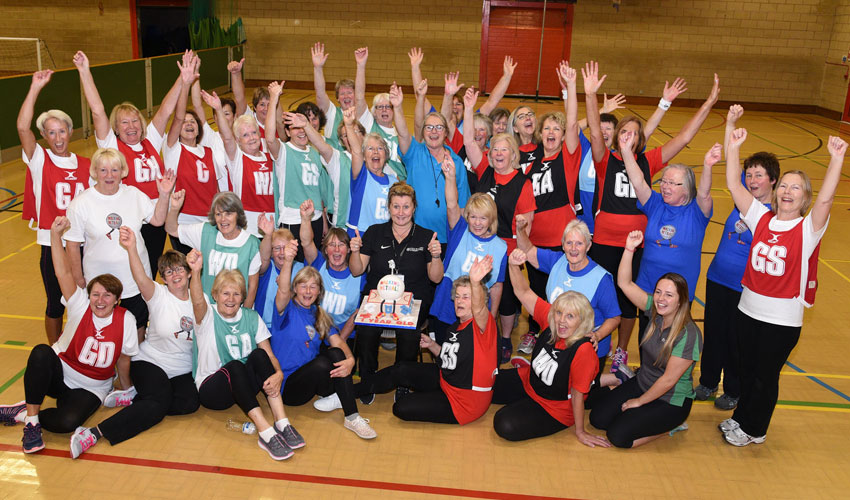 If getting fit is one of your New Year's resolutions but you are worried that your age or mobility may be an obstacle then why not have a go at walking netball?
Over the coming weeks walking netball sessions will re-start at leisure centres across the East Riding including Beverley from Monday 9 January, from 12noon to 1PM.
The sport was introduced to the East Riding in 2015 by the East Riding's Sport, Play & Arts Service, with the support of England Netball development officer Pauline Hardy, and has gone from strength to strength ever since.
Targeted at ladies over the age of 50, the sessions aim to provide fun, sociable netball games and skills on a reduced sized court with adapted rules and are ideal for those who may want to improve their fitness or are unable to play running netball.
Sport and active communities officer, Sarah Johnson, said:
"The sessions are ideally for those who may want to improve their fitness, are unable to play running netball now, but would still like a chance to get a netball bib back on again and take part in a team sport in a casual, fun and friendly setting."
"Walking netball in the East Riding has really grown since it launched in 2015 and we are looking forward to continuing to support its development in the region throughout 2017."
Each weekly session costs £2.10 and for more information contact Sarah Johnson on 01482 392526 or email sarah.johnson@eastriding.gov.uk