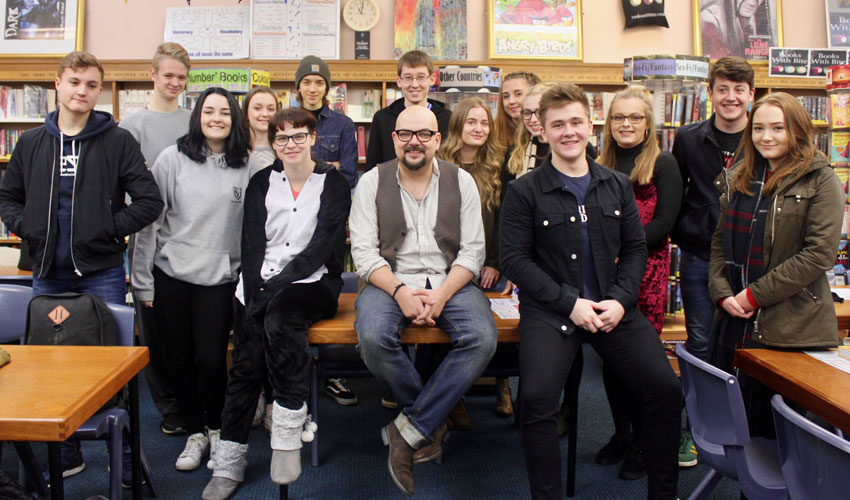 Best-selling local author David Mark visited Longcroft School Library to talk to English sixth form students about how he became a successful writer.
Mark, whose latest book Cruel Mercy is due for release in February 2017, has written a string of crime novels based around the character of DS Aector McAvoy, and set in Hull.
His debut novel, The Dark Winter, was selected by Richard & Judy's Book Club in 2012 and went on to sell over 250, 000 copies in its first year.
Mark spoke to students about his early passion for reading.
"Reading and digesting other people's hearts is what makes us what we are" he said; going on to describe the importance of imagination and play in his childhood.
"Fiction seemed infinitely superior to real life. I spent many a happy hour crafting films and stories with my toys".
Despite a lot of initial rejections Mark was single-minded in his desire to become a writer "I had stories in me, screaming in my head."
Students were thoroughly entertained and inspired by Mark's frank and witty journey from journalist to author; they asked him a number of probing questions.