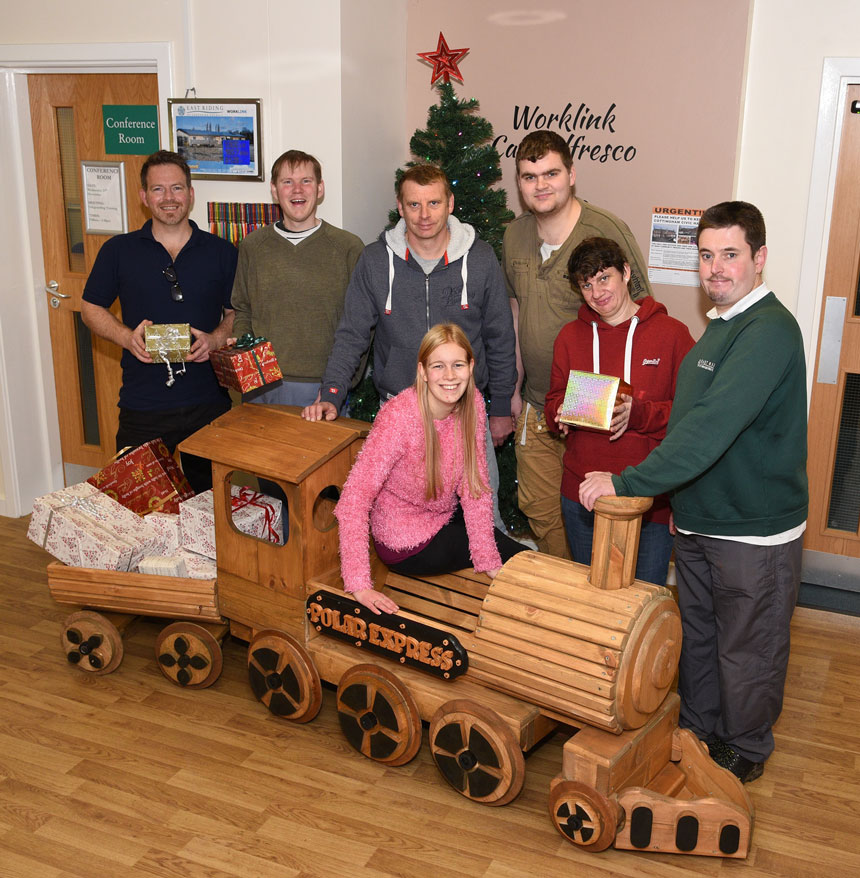 The Polar Express from popular children's Christmas film of the same name has steamed into an East Riding learning resource centre thanks to the efforts of staff and students there.
A replica of the train from the animated film has been crafted out of wood by students at Worklink Cottingham as part of their preparations for the festive period.
It took around six weeks to create the model train which will now be used as a truly unique planter which will form part of the wider displays created at Worklink Sewerby, at Sewerby Hall and Gardens.
Kevin Holder, Worklink team leader, said: "This is always a busy time of year for Worklink's students who work really hard to hand craft all the wonderful Christmas products that we have available.
"This year's Polar Express replica is particularly impressive and everyone involved in the project has worked really hard to bring it to fruition.
All our products are made with so much passion, enthusiasm and dedication. We hope the public get as much enjoyment out of seeing it as our students have had creating it."
Worklink provides City and Guilds accredited training in subjects such as horticulture, catering and woodwork to students with learning disabilities with the aim of supporting them into employment.
Other festive items being created by students, and on general sale to the public, include Christmas wreaths, table decorations, planters, as well as various bespoke items on request.
Throughout the year woodwork students are also busy creating a wide range of products which are available to purchase including bird boxes, picnic tables, garden benches, bat boxes, bee boxes, tortoise houses, and hedgehog homes.
Anyone who would like to purchase woodcraft items can visit Worklink Cottingham, on Eppleworth Road, Cottingham, and enjoy homemade refreshments at the onsite cafe at the same time, or place an order over the telephone on 01482 842009.
Christmas wreaths are available to purchase at Sewerby Hall and Gardens, or call 01262 400519.
Please note that Worklink can accept cash payments only.