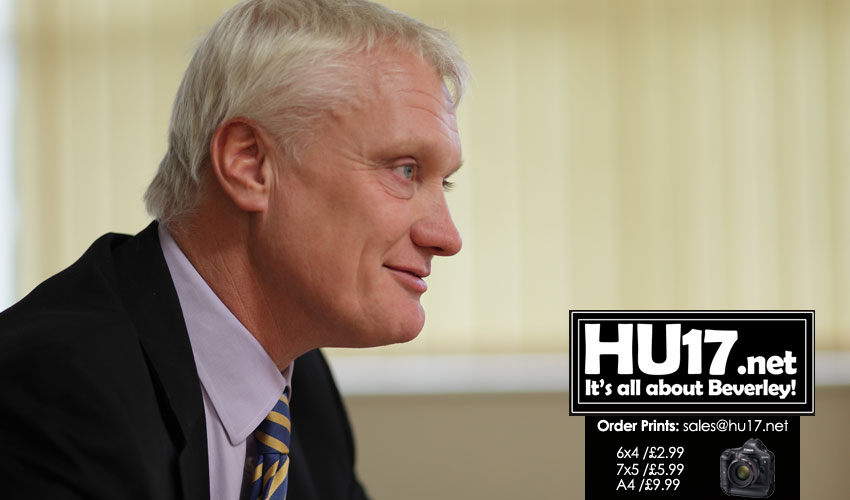 Beverley and Holderness MP Graham Stuart has welcomed today's statement by the Education Secretary setting out the details of the national funding formula that will be introduced for English schools from 2018/19.
This marks a major step forward on his campaign for fair school funding, which he has called for ever since he was first elected in 2005. Over 2,200 of Graham's constituents signed the petition he presented to Parliament on this subject last year.
Graham said, "I'm delighted that my campaigning for more funding for Hull and East Riding schools has translated into actual gains. The F40 group, which I was the Parliamentary lead, issued proposals which specifically suggested an increased share for both Hull and the East Riding and that vision is now going to become a reality.
"Under the last Labour Government the school funding system degenerated into a postcode lottery which bears little or no relation to pupil need, and pupils in Beverley and Holderness have lost out as a result. The most important element in schools is the quality of teaching and this funding will allow local schools to recruit, reward and retain the best teachers.
"Acting to correct the funding settlement is a brave move as those areas that have been over-funded, like central London, will of course complain. The reality is this is simply about ensuring that school funding is consistent and fair. It's worth noting that the biggest gainers in the country are Barnsley, Derby and Sheffield, so attempts by London-based Labour MPs to suggest this is a party political stitch up couldn't be further from the mark."
Beverley Town Councillor Peter Astell said:
"This is good news for the East Riding and I welcome the extra schools funding. For once we're getting recognised and it's a long time overdue – I hope it's just the start of a fairer deal for our schools.
"I spend my whole life fighting the Conservatives but without Graham banging the drum on this issue and leading the national campaign this never would have happened."
The Education Secretary set out how the new national funding formula for schools will deliver a consistent base rate for every pupil topped up by additional factors to reflect disadvantage and local challenges like sparsity.
Illustrative calculations by the Department for Education show that the East Riding of Yorkshire will receive a 2.1% increase in its schools budget in the first year of transition to the new funding formula (2018/19).
Based on 2016/17 figures, this would mean an extra £3.5 million for the East Riding schools budget and an extra £600,000 for the high needs budget to help support pupils with learning disabilities. Further increases will follow once the formula is fully in operation, with the East Riding's schools budget set to rise by 3.6% from current levels – a £5.2 million increase in the schools budget and £2.1 million increase in the high needs budget.
Hull would also be a big winner, with funding increasing by 1.6% in the first year and 3.7% thereafter.
The news signals a marked improvement to the current unfair system, which has lasted for decades and led to a situation where the ten best funded areas of England received an average of £6,300 per pupil of schools block funding in 2015/16, compared to just £4,200 in the ten worst funded areas, with no objective basis for the difference.