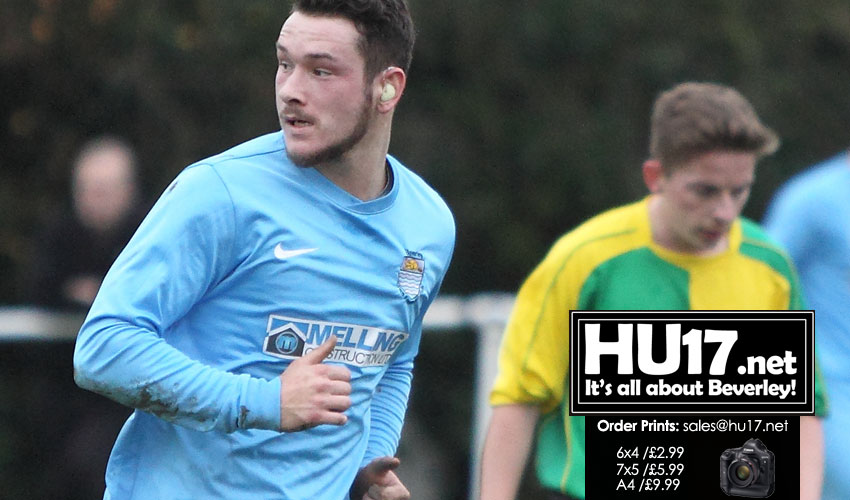 Joe Norton scored three goals as Beverley Town Football Club continued their current good run with a home win over Easington United.
Town who went into the match without their 'fox in the box' Matty Littlefield put in a solid first half performance that saw Norton and Matthew Dixon score as town came from behind to lead at the break.
Norton completed his hat-trick with a brace in the second half while the visitors pulled a goal back though never really looked like troubling Town.
Commenting after the match, Town's manager Rich Jagger told HU17.net;
"Our first half performance was excellent, and we could have gone in four or five up at the break."
"In the second half we lost our way a little, and credit to Easington United they can back at as . However we ground it out and in the end got the right result."
"It was great to see Joe Norton bag a hat-trick, he's been improving with every game and starting to look a real threat."
Next week Town will hit the road as they face Pocklington Town who are just four points ahead of Town in the Humber Premier League.
Historically matches between the two sides have been close affairs. The sides met back in August, Beverley threw away a winning position with Jagger calling for his players to 'wise up'.
Commenting on their next match, Jagger said;
"We travel to Pocklington next week full of confidence and look to maintain our recent form. Pocklington are a decent side and it will provide us with a marker for how far we have come this season."
A good run of results, starting with their trip to Pocklington could see Beverley start to climb the table. While Town have played two more games than second placed Crown FC only six points separate the sides.
Final Score: Beverley Town Football Club 4 Easington United 2
Beverley Town Football Club Vs Beat Easington United Match Photos