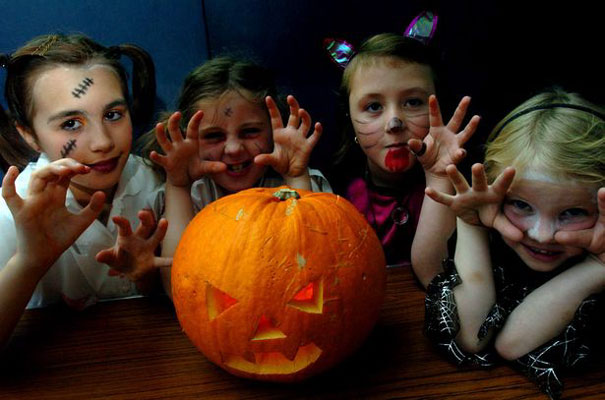 The witching hour of Halloween is creeping up fast but if you haven't got plans, don't be scared … The Potting Shed in Beverley has a ghoulish line-up of events to get you nicely chilled.
There'll be plenty of treats and just a few tricks in store at the pub over the October half term, with ghostly activities running throughout the week from October 24 to 30.
No Halloween celebration would be complete without a pumpkin lantern and The Potting Shed will be encouraging crafty customers to practice their skills in a pumpkin carving area. See who can carve out the most menacing grin or devilish eyes – or maybe just stick to a funny friendly face.
Little horrors can spook-up themselves too by getting their own faces painted in a Halloween design, whether it's a witch or wizard, skeleton or zombie.
And it's not all child's play at The Potting Shed – there'll be plenty for adults to enjoy.
Matt Mordewijk General Manager of The Potting Shed explained:
"Halloween is a really fun date and it's something all ages can get involved in, so we wanted to create a line-up which would appeal to everyone."
"Pumpkin carving is great to do, whether it's for families together, children having a go themselves or adults trying out a really intricate design, and we've got plenty more to get them in a ghostly mood going on right through the week."
Halloween promises to be a real treat for customers who love The Potting Shed's fantastic food and drink menus.
The gastro pub, which opened in August in Beverley's busy Flemingate after a multi-million pound facelift, is summoning the spirits for 2-for-1 Halloween cocktails and there'll be themed food specials.
With live music to keep everyone entertained it's going to be a spooktacular week.