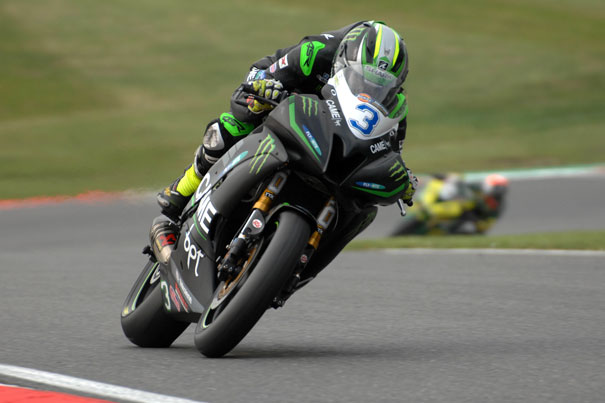 Beverley's James Westmoreland competed in twelfth and final round of the 2016 Dickies British Supersport championship.
Westmoreland placed the Team Traction Control's Yamaha YZF R6 fifth on the grid with a 1min 28.2sec lap while championship leader and rival Tarran Mackenzie placed his Kawasaki in third.
As the lights went green for the ten lap Sprint race 'Westy' had a good start and held position. He pushed hard but remained fifth throughout the race seeing Tarran MacKenzie take second place at the chequered flag stretching out his lead to twenty one points.
The Feature race saw Westmoreland line up second behind Tarran Mackenzie based on their fastest laps from the Sprint race.
As the lights went green 'Westy' had an awful start being passed by Bradley Ray, Andrew Irwin, David Allingham, Ben Currie and Luke Jones in a race he had to win to take the championship as long as Mackenzie finished worst than twelfth or retired.
By the end of lap one he was passed by team mate Joe Francis relegating him back to eighth spot. Luke Jones fell back through the field and on lap five disaster was to strike as 'Westy' exited Druids as he was tagged by Jones causing him to highside taking them both out of the race and subsequently bringing out the red flag.
'Westys' second spot in the championship was under threat as Bradley Ray took the lead on the nine lap restart and did well to hols it until Mackenzie took the lead out of the last bend on the final lap to take the win meaning 'Westy' kept second in the championship.
Picture: David Holland