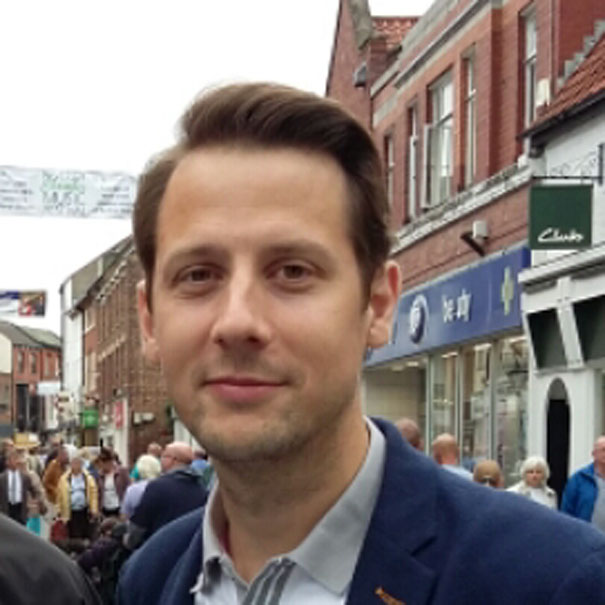 It is a privilege to be standing in the council by-election to serve as your Conservative Councillor in Beverley St Mary's Ward.
What happens in Beverley really matters to me because it's my home town. I was born in the old Westwood Hospital and grew up and went to school here, returning after a spell away completing my apprenticeship and a degree in Mechanical Engineering.
Beverley is a great place to live and work, which is something to celebrate. It also means that lots of people want to live here, which puts pressure on our housing stock.
New developments aren't always welcome but it's vital we strike a responsible balance when it comes to house building so that people who grew up in Beverley can stay here, raise families of their own and establish themselves.
All new developments should have 25% affordable housing unless there are very good reason otherwise as per the local plan, ensuring hard working individuals and families get the opportunity to live in Beverley. There is the provision for an annual review to see whether targets for delivering affordable housing are on track.
One of my passions is education for both young people and adults – I received fantastic support as a pupil at Beverley Grammar School, helping me overcome the challenges of dyslexia. The newly opened Adult Education Centre in Beverley offers real opportunities for adults to improve their skills and enhance their job prospects and confidence. I will work hard to ensure we don't cut back on funding and we look at improving the experience to make learning accessible and rewarding.
As part of the regenerate of the old lower Longcroft School (brown field site) a new modern youth facility will be built for the cadets. I also plan on working close with the schools and colleges to support initiatives to encourage youth activities.
In my spare time I have raised funds for Breast Cancer Care by completing a "Tough Mudder", enjoy attending events locally and also play Sunday league football.
As we know this election has arisen in sad circumstances owing to the death of Conservative Councillor Irene Charis. Irene loved Beverley and was a strong and popular representative. If elected I promise I will always stand up for our area, for better public services and affordable council taxes – that is my pledge to you.