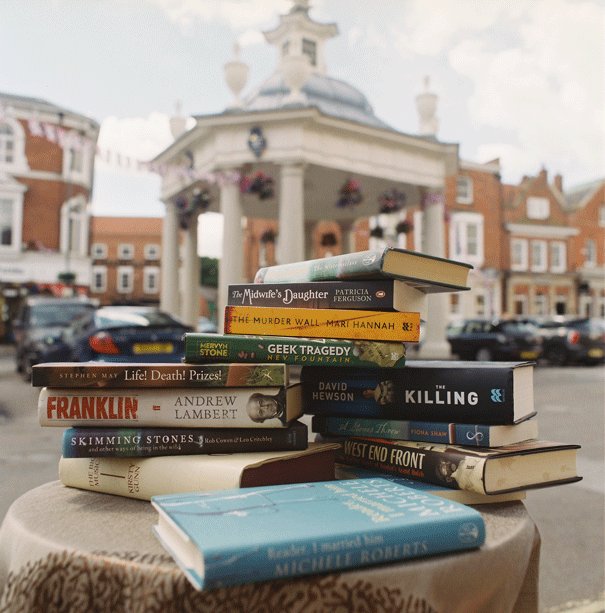 Belly laughs and literary titters lie ahead as Beverley Literature Festival tickles the funny bone with a horde of literary events guaranteed to raise a smile.
Bard of Barnsley and national gem Ian McMillan joins the Festival on Monday 10 October to introduce To Fold the Evening Star, a celebration of his extensive writing.
This hotly-anticipated book, a combination of poetry and prose featuring old favourites alongside new and unpublished works, shows McMillan's depth and breadth of work over the past 40 years. Expect much hilarity from the poet Carol Ann Duffy calls 'one of today's greatest poetry performers'.
On to another national treasure as Beverley Literature Festival welcomes Alan Titchmarsh for the first time. Yorkshire born and bred, the well-known gardening expert will be donning his literary hat to discuss his latest book, Mr Gandy's Grand Tour.
Told with typical warmth and humour, meet Timothy Gandy, a rather constrained man who suddenly finds himself able to embark on his dream – a Grand Tour of Europe, following in the footsteps of the aristocrats of the eighteenth century. But will he find his way or remain hopelessly lost? Join Alan on Tuesday 11 October to find out.
Festival favourite Gervase Phinn will be at the East Riding Theatre on Thursday 20 October, introducing Secrets at the Little Village School, the latest installment in his long-running series spotlighting the imaginary village of Barton-in-the-dale. A bestselling author, broadcaster and brilliant raconteur, Gervase has been described as 'a worthy successor to James Herriot and every bit as endearing' – join him as he reintroduces some of the more colourful characters in Barton, as well as a few new ones….
After starting her career on stage and in television, actress and author Sara Crowe has appeared most notably in Carry on Columbus and Four Weddings and a Funeral. She joins Beverley Literature Festival on Friday 21 October to talk about her varied career on stage and screen, as well as introducing her quirky second novel, Martini Henry.
A hilarious coming-of-age novel described by actress Tamsin Greig as '….so filled with light….this is a heady cocktail of humanity, humour and heart', join Sara as she discusses heroine Sue's attempts to make it big in the literary world.
If you have a funny bone that needs exercising, authors Jane Lovering and Rhoda Baxter can show you how. Their Crash Course in Romance workshop on Saturday 8 October covers a range of comic writing techniques, with a lot of laughs and a few innuendos along the way.
Jane was awarded Romantic Novel of the Year Award by the Romantic Novelists' Association with Please Don't Stop the Music, while Rhoda is a writer of smart contemporary romantic comedy – if you've got a yearning to write romantic fiction with a humorous touch, this is for you.
Tickets are available from www.litup.org.uk, by phoning the box office on 01482 392699 or in person from Beverley Library. Tickets for the writing workshop can only be booked through the box office.