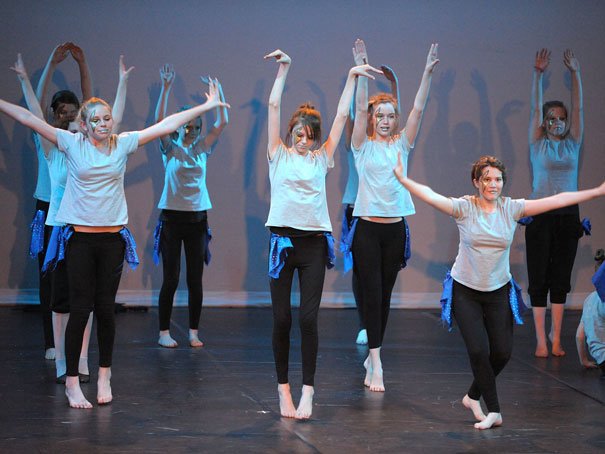 East Riding Youth Dance is recruiting for new dancers to join their community dance programme and also East Riding Youth Dance County Company.
The community dance programme is for young people from Year 5 upwards.
A range of dance styles, from contemporary to urban dance, will be offered week commencing 3 October 2016. It aims to provide young people with little or no previous dance experience, a fun, energetic and inspiring opportunity to develop both their dance technique and creative dance skills.
The sessions will focus on building strength and fitness, along with the creation of an original piece of dance which will be performed at the biggest Youth Dance Platform in the area on Sunday 5 February 2017 at The Spa, Bridlington, alongside other invited guest companies.
Community arts officer June Mitchell said : "If you are looking for an enjoyable way to increase fitness and muscle tone; improve co-ordination, balance and posture; and are excited by the opportunity to learn creatively with specialist dance artists, then look no further."
The youth dance groups are taking place for 12 weeks in five areas of the East Riding:
Memorial Hall, Beverley- Tuesdays
The Spa, Bridlington-Tuesdays
Trinity Church, Goole-Saturdays
Woldgate College, Pocklington-ridays
Withernsea Primary School, Withernsea-Thursdays
June Mitchell added :
"If you are passionate about dance and would like to work with other gifted young dancers to develop your dance skills then East Riding Youth Dance county Company is for you."
County Company will audition for talented dancers on Sunday 2 October and will offer participants exceptional opportunities working with some of the country's top professionals.
The audition workshop will take place at The Dance Studio, East Riding Leisure Bridlington, The Promenade, Bridlington, YO15 2QQ and sessions will continue there on a fortnightly basis on Sundays 10:15am to 2:15pm.
Successful applicants will have the opportunity to create their own dance work, enhance their skills and perform to audiences across the region. There will also be the opportunity to work with world class Dance Companies and have performance opportunities.
For more information, to book a place, or receive an application pack for County Company please call 01482 395320 or visit the web site on www.eryd.co.uk.