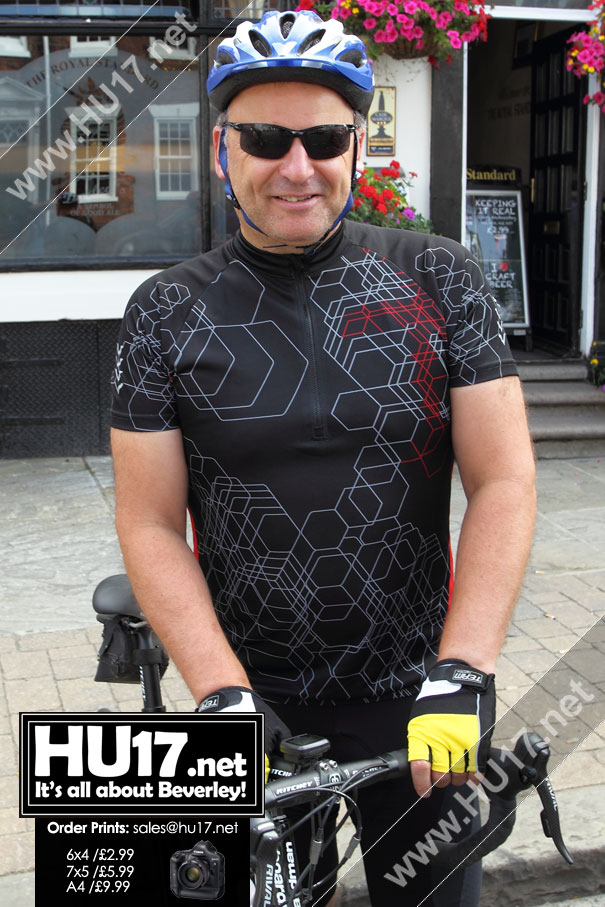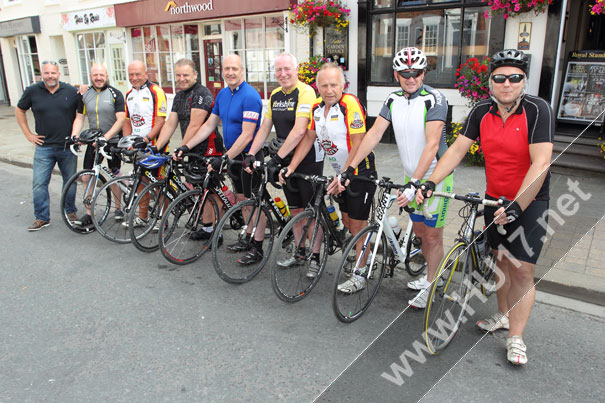 A group of cyclists have raised over £1000 for Cancer Research after they completed a grueling journey that saw them travel across the country.
Alan Dale, Andrew Lunn, Francis Pickering, Graham Stuart, Kevin Dean, Matt Waites, Paul Charlton, Steve Miller, Simon Wright, Wayne Brown, Peter Hardman, Rich Hatfield, Bruce Marr with support from Iain Gillard took on the challenge.
Wayne Brown who only started cycling 12 months put in the effort and went that little bit extra to complete a coast to coast trip on his bike for the first time.
Speaking to HU17.net Mr. Brown said;
"I got into cycling after I was offered a bike by a friend who was no longer using it. I wanted to get fit, and this seemed cycling seemed like a good idea as I am not the sort of person who wants to go to a gym or jogging."
"Over the year, I have learnt a lot and made a few mistakes along the way. Though thanks to the guys I cycle with and learning from them, I have started to learn and am always picking up new hints and tips."
Their adventures, however, were not uneventful, the cyclist code of 'sticking together' was put to the test when Andrew Lunn suffered a mechanical failure and had to be left behind, Mr. Lunn said;
"As a rule we never leave anyone behind. When my gear system broke our team leader Alan Dale was forced to make the tough choice of cracking on or leaving me."
"After some careful consideration, he felt it was in the best interest of the team that they continue while I waited for the support team to take me back to have my repaired before rejoining them."
Commenting on his decision to leave Mr. Lunn behind Mr. Dale said he had no choice as they would have lost two hours on the road.
Despite this set back the team did a superb job completing the160 miles in two days while raising money for very worthwhile cause, Mr. Brown added;
"We would all like to thank everyone who supported us during our recent ride, whether it was through sponsorship or giving up their time to support us logistically.
"A grand total of £1000 was raised, far outstripping any expectations we may have had, thank you one and all."