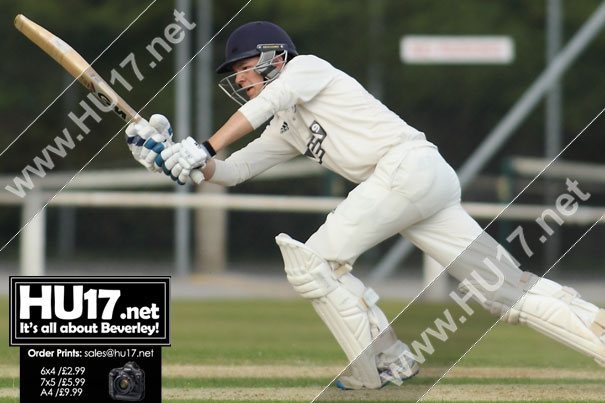 Beverley Town Cricket Club made it back to back wins in the Hunters York & District Senior League Premier Division after they beat Pickering by five wickets.
In the days tightest finish Beverley Town clinched all thirty points with just five balls left in the match with the run chase being led by Harry Gamble who end with an unbeaten 85.
Beverley won the toss and put Pickering into bat at Mill lane. The home side looked to have done enough against Beverley side that has struggled all season as Chris Nichols (62) and David Greenlay (39) got pickering to 231-8.
Bradley Graham (3-57) and Sam Welburn (3-50) were the pick of Beverley's bowlers but it was to be the batting line who were going to need to score well if Beverley were to take anything from the match.
This week the top order did deliver as Will Parker (29) and Olly Grantham made 44 though it was Gamble's effort which turned out to be the match winning performance on the day.
Victory ensures Beverley have breathing space between and the bottom clubs who are now all fighting for survival in the Hunters York & District Senior League Premier Division.
More importantly the 30 points now puts pressure on Pickering who are just once place about Beverley Town Cricket Club in the league with a 15 point advantage.
Next weekend Beverley Town face an all together more challenging encounter when they welcome York II to the Norwood Recreation Ground.
Beverley Town Cricket Club Firsts beat Pickering by 5 wickets
Pickering:
Chris Nichols 62, Ryan Boyes 29, Dan Ward 31, David Greenlay 39
Beverley Town Cricket Club :
Will Parker 29, Harry Gamble 85*, Olly Grantham 44
Bradley Graham 3-57, Sam Welburn 3-50