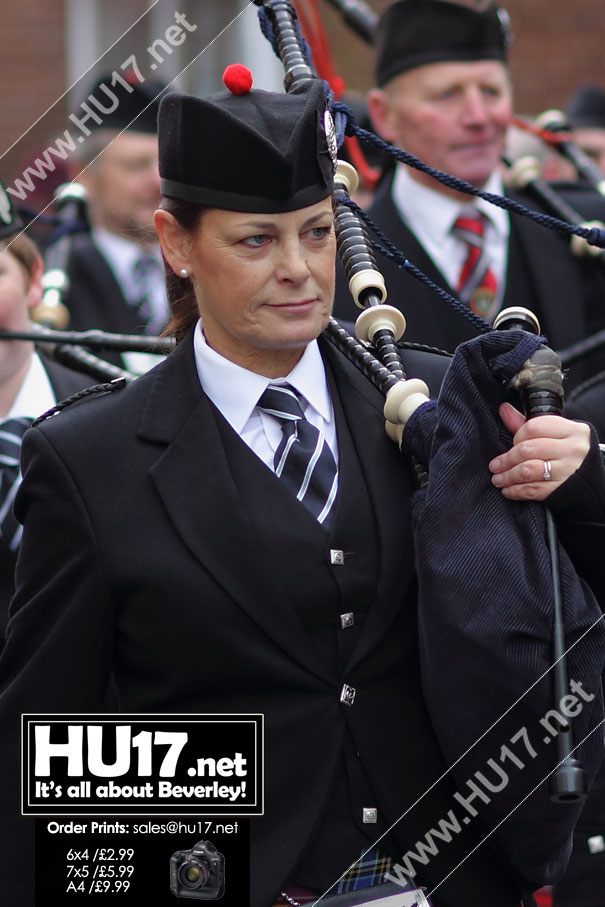 Beverley Pipe Band will be doing two special performances as they look to raise their profile and money for the charity SSAFA.
David Elvidge, Vice Chair SSAFA East Yorkshire and a former member of the Beverley Pipe Band explained what people can expect from the event, he said;
"The band will perform twice and there will be a SSAFA East Yorkshire stall where people can learn more about the charity and the work it does and a bucket collection on the day."
"I asked the band to support this charity and help draw in a crowd, we hope to promote the charity and the band."
SSAFA are the longest serving national tri-service military charity. For over 130 years, they have provided lifelong support to those who are serving or have ever served in our Armed Forces.
There are over 2.6 million people living in the UK that have served in the Armed Forces at some point in their lives.
Serving the Armed Forces community for over 130 years SSAFA are able to understand the unique demands of service life working in partnership with other military charities and specialist organisations.
When asked why Flemingate has been chosen as the location and not the centre of Beverley Mr. Elvidge said;
"We chose Flemingate as an area of the Town where we could easily set up and play with room for a stall. If successful we could move to other areas of the Town."
Set up in 1991 the Beverley Pipe Band appear regularly and number of the town events including the annual Festival of Christmas.
Mr. Elvidge was himself involved with the band until he hung up his pipes some 8 years ago.
Taking place on Saturday 20 August performances at 10.30AM and 13.30PM will occur on the grassy area outside East Riding College.