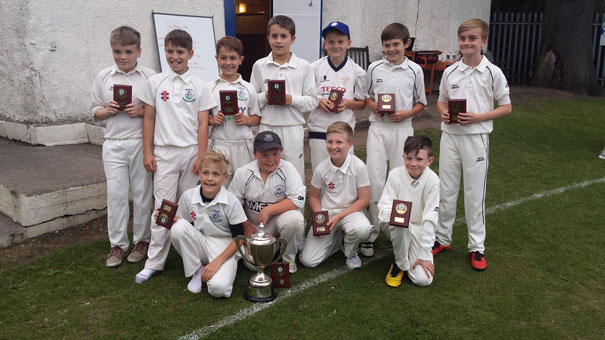 Beverley Town Cricket Club U11s beat Driffield by 57 runs at Sutton to secure their second trophy of what is becoming a very successful season.
Beverley batted first and openers Jacob Hunter and Jack Charles gave them a great start. Hunter was first to his retirement target of 25 and was followed by his more cautious partner Charles a few overs later.
Captain Jared Goforth made a steady 10 but it was Sam Bayes who enlivened proceedings with his excellent running and boundary shots. He too retired, reaching 25 in good time, before Josh Willans and Will Page took Beverley to 113 for 1 from 20 overs.
Driffield bowled accurately and fielded well to restrict Beverley to their total.
Hunter (2-4) and Willans (1-4) ripped through the Driffield top order and Bayes (2-6) provided no respite as Driffield fell to 16 for 6.
Beverley's fielding was excellent, led by an excellent performance from stand-in keeper Max Bayes, with good contributions from Charlie Ward, Theo Cammack and Will Blackburn. Charles (1-18) claimed a wicket to go with four run outs as Beverley bowled Driffield out for 56.
Goforth received the trophy, thanking his own payers, Driffield, and host club Sutton in his speech, to cap a great evening for the club.