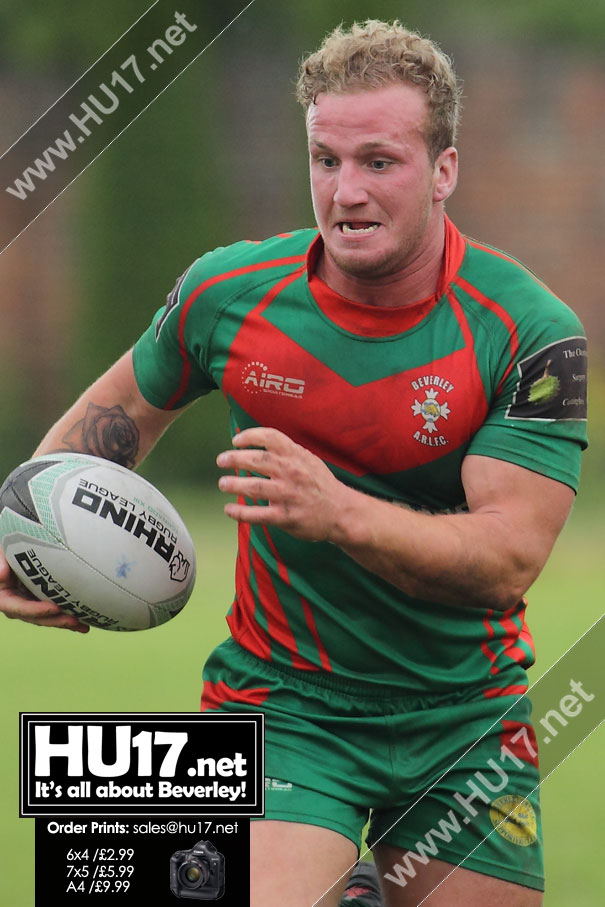 The blue and golds were without a first-team fixture last Saturday. However, they had an 'A' team fixture against Bentley 'A' and many players took the opportunity to get some game time in.
On a very hot day at the Beverley Leisure Centre a strong 'A' team ran a very weighty Bentley outfit ragged. Lewis Poskitt helped himself to a hat-trick and seemingly played the game in his best suit.
Josh Poskitt and Bobby Howdle both grabbed a brace with Craig Morfitt, Cameron Hawood, Jake Hart-Fisher and Craig McNee all crossing the line in a 62-8 rout.
The first-team return to action this weekend with a testing trip up into the Pennines near Halifax to Siddal Academy. All of the teams above them took advantage of Beverley's weekend off to consolidate their position in the table last week, helping themselves to wins.
Sharlston remain unbeaten justifying their favourites tag. Whilst Hull Wyke's rise up the table continues with their fourth win on the bounce.
A place in the end of season play-offs remains very much in Beverley's hands with perhaps five wins from their last seven outings being sufficient to land fourth spot.
Kick-off is 2.30pm at Reactive Park, Exley Lane with the bus departing the Beverley Leisure Centre at 11.45am.