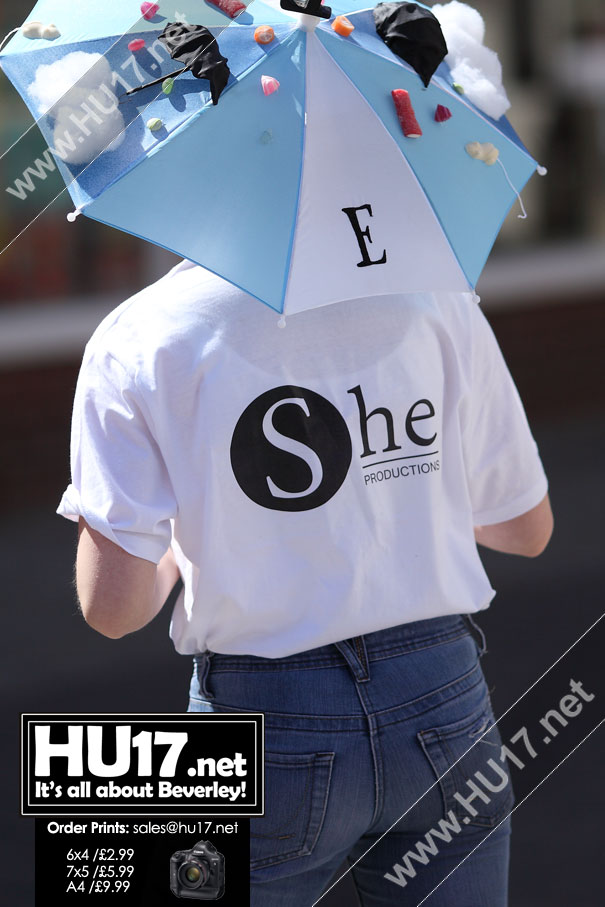 East Riding Libraries are delighted to welcome back She Productions to introduce their brand new production, The StorytEllas, through interactive drama workshops.
Written by Jessica Duffield & Annie Kirkman, The StorytEllas starts high up on a shelf, where books bursting with fairytales fuse into one scrambled story, bringing three self(ie) obsessed girls together.
They are bewildered with what they find: jumbled stories; happy endings gone wrong; and their own characteristics are truly unrecognizable. Can they find their way home?
Using music, characters and themes from the production, She Productions will focus on developing communication and concentration skills, building confidence and always having heaps of fun!
This project has been made possible thanks to funding from the Arts Council England, National Lottery and Recognition Express.
The events are suitable for ages 4+, and early booking is advisable.
Performances will be:
Saturday 02 July
Cottingham Library – 10am (tel: 01482 392762)
North Bridlington Library – 2pm (tel: 01262 671468)
Saturday 09 July
Hornsea Library – 10.30am (tel: 01964 532561)
Bridlington Central Library – 2pm (tel: 01262 672917)
Saturday 16 July
Anlaby Library – 10am (tel: 0845 122 5000)
Willerby Library – 11.15am (tel: 01482 658077)
Beverley Library – 2pm (tel: 01482 392750)
Saturday 23 July
Hedon Library 10.30am (tel: 01482 897651)
Friday 29 July
Brough Library – 10am and 11am (tel: 0845 122 5000)
Saturday 30 July
South Cave Library – 10.30am (tel: 01430 422901)