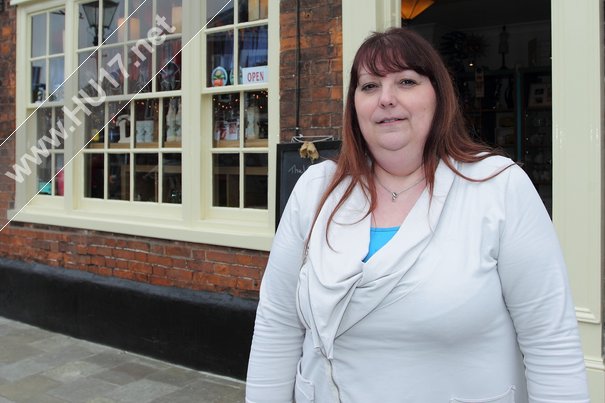 The Little Gift Shop business owner Rosie Steele says Beverley is a lovely place to open a shop which is why she chose the town for her new venture.
Based Wednesday Market in Beverley The Little Gift Shop sells a range of goods that are suitable for all occasions like birthdays, weddings and christenings.
Rosie who was a cook in a children's day nursery says she moved into retail as she needed a change and the time was right.
Speaking to HU17.net Rosie said;
"I have wanted to open a shop for a long time, but it was question of finding the right place and the right time."
"I decided to open in Beverley as I think it is a lovely place to have a shop and there wasn't anywhere here selling the things I wanted to sell."
As business, Rosie says she is proud to support local 'Crafters' a term used to describe people who make things from their homes.
Speaking about her support for local crafts people Rosie said;
"Most of the stock in The Little Gift Shop is made by local 'Crafters' who are based throughout our region. I have a few items that were made right here in Beverley."
"Traditionally, you had to visit a craft fair to source these unique and exclusive gifts, but now you can come into my shop and buy these wonderful gifts."
"Since opening the shop on 2 May the feedback I've had from customers has been very supportive. There's also been a lot of support for the business and social media."
The Little Gift Shop can be found at 14 Wednesday Market and is open Monday to Saturday from 10 AM through to 4 PM.
You can also find out more keep up-to-date with the latest offers from The Little Gift Shop by visiting the Facebook page.