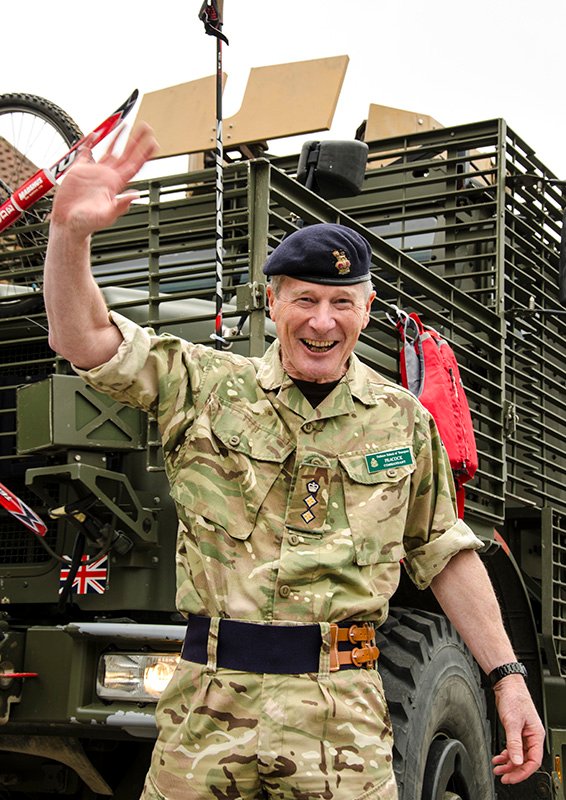 Staff and Students at the Defence School of Transport have said farewell to their Commandant, Colonel Rob Peacock.
Throughout his extensive military career Colonel Rob has served in many countries, including Northern Ireland, Hong Kong, Iraq, Norway and Afghanistan where he commanded Camp Bastion.
Despite the fact that he is retiring from the Army after 34 years of service, Rob isn't ready to slow down just yet, he is now looking forward to his next challenge in the form of his new business venture 'Active Outdoors Ltd'.
As a seasoned sportsman he will now pursue his dream of coaching children and young adults in a variety of adventure training activities.
Reflecting on his Army service and his tenure at DST, Colonel Rob said:
"I have really enjoyed my Army career and I have to say finishing at DST has been a real highlight – I cannot think of a better final tour."
"Although I have left the Army I will still be engaging in AT activities as a freelancer instructor, I can't wait to be the one and only employee of my company and answerable only to one Director – me!"
Addressing staff at the DST, Colonel Rob concluded by saying "Good luck to you all for the future."
The Defence School of Transport's Chief of Staff, Lieutenant Colonel Sundey Sunderland will hold the fort until Colonel Rob's replacement arrives in September.