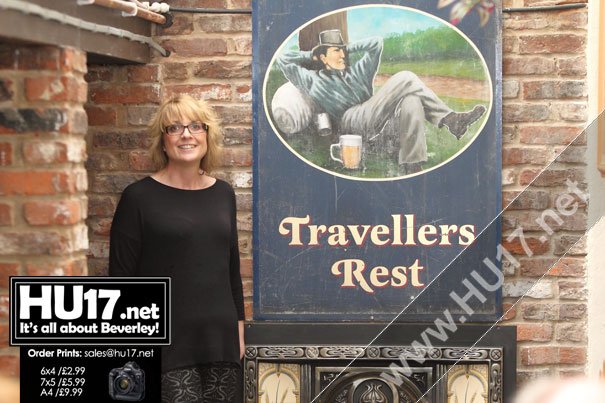 Travellers Rest on Beckside in Beverley have recently been awarded their premises licence, which will now allow them to sell alcohol on site.
Business owner Lizzie Chapman hopes that being fully licensed they can look to become more of a venue, hosting more functions, parties and weddings.
Speaking to HU17.net about the business she said;
"I have always wanted to gain a Premises Licence but wanted to see how the business went first but finally went for it due to the demand from our customers."
"Having the licence should help us establish ourselves as a venue in the area. As you can see we have a beautiful space here and yard outside with a south-facing garden."
Since they started trading some nine months ago customers have been asking Lizzie to open on evening as they look to enjoy what is a lovely environment. The inside is decked out with a range of things, including local art.
"We are a hidden gem. Now we have the Premises Licence we will be looking to do some evening events like some live music" said Lizzie.
Inside, the Travellers Rest has a few different areas. There is a main area, a dining room and a snug complete with an open fire. Dogs are also made to feel very welcome at the Travellers Rest.
Other nice touches include the table numbers, Lizzie explains;
"Rather than having boring numbers we decided to keep with the theme of travel and use road numbers."
"Tables in the main area and B roads while in the dining room, they are local A roads and the ones in the garden are motorways."
Lizzie also said that the arrival of Flemingate has had a positive impact on her business, she said;
"We get a lot of people in here who have been shopping at Flemingate. They see us on their way and pop in on their way home."
"The cinema is also good for us. We have a lot of customers who go to the pictures that pop in for food. They tend to go to the cinema regularly and come to us as part of that day out."
"In the summer we are looking to open longer and also try out a few themed nights too, like stone baked night, pie and pea's night and cheese and wine nights."
People talking to others about their visit to the Travellers Rest has been the key to their success so far, Lizzie said;
"A lot of the people who come in here are local. We have not done any sort of advertising. It's all been word of mouth. People see us here and once found us they just keep coming back."
Located on Beckside in Beverley the Travellers rest is open 10AM until 4PM and can also be hired out for private events.