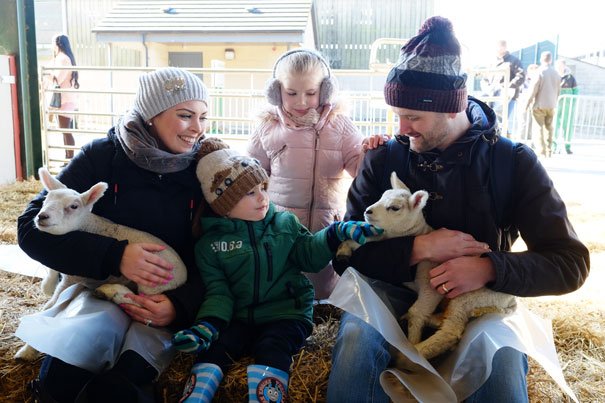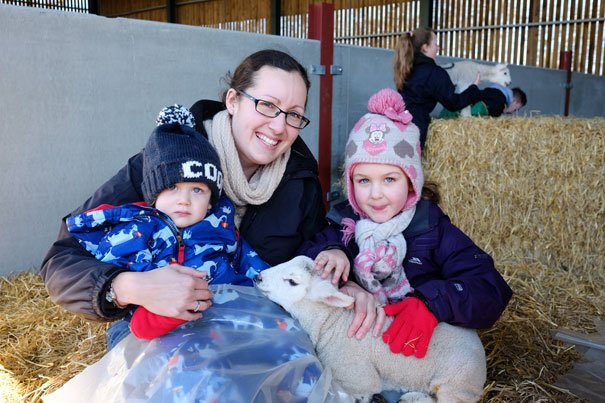 Thousands of families from across East Yorkshire and beyond flocked to Bishop Burton College at the weekend to celebrate Mother's Day by meeting some of the first lambs of the season.
The College, near Beverley, threw open its doors to around 8,000 visitors for its annual springtime spectacle, giving the public the chance to see the birth of the new lambs, pet them and help with feeding.
The event has grown to become one of the biggest lambing events in the country in recent years.
In addition to the lambs, the College hosted a number of other activities across its sprawling campus. From show jumping and horse petting, to farm machinery displays, pig unit tours and animal petting in the Animal Management Unit, there was something to entertain all the family.
Children were able to get up close with the College's famous meerkats, find out about the family of lemurs and visit the wallaby enclosure for a petting experience and animal talks. There was also the chance to 'hug a bug' and 'snuggle a snake' for the more adventurous visitors.
Neil and Becky Rymer, from Willerby, brought along their children Grace, 5, and Jack, 2. Grace said: "I really enjoyed meeting the lambs."
Joanne Sheperdson attended the event for the first time with her children Louisa, 5, and one-year-old Oliver. She said: "It is the first time we have been and it is all Louisa has talked about. They really enjoyed petting the lambs."
Dave and Shirin Kemp brought along one-year-old Fletcher. Dave said: "This is our first Lambing Sunday. We had all been really looking forward to it and it didn't disappoint – it was a brilliant family day out."
Lena Fox, 97, from Swanland, got to hold and feed one of the lambs. She said: "It was wonderful. It was something I had always wanted to do."
College Chief Executive and Principal, Jeanette Dawson OBE, said she was delighted to once again be able to open the College up to the general public.
"Lambing Sunday is always a wonderful occasion at the College," she said.
"It marks the start of spring and is the perfect way to celebrate Mother's Day. Here at the College we are incredibly proud of our beautiful campus, our brilliant students and staff, so it is fantastic to be able to open it up to the public.
"Lambing Sunday is one of the best days of the year here at the College. It is a really special day and to have so many thousands of people come and share it with us is wonderful."