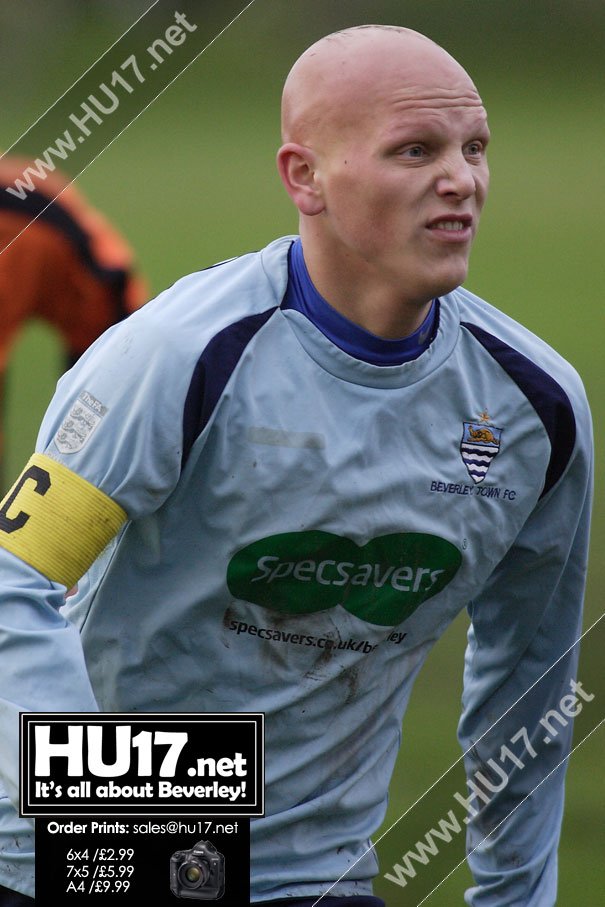 Beverley Town Football Club went into this game on the back of a four week break due to the poor weather.
However all three teams at the club have been training hard during is period and this would pay dividends later on in the second half of this game.
The first half was a scrappy affair, with not a lot of quality on show , mainly due to the heavy conditions under foot. Town striker Ryan Fitzgerald had the best 2 chances for Town but couldn't convert either of them.
Town became increasingly frustrated and struggled to adapt their game to the heavy conditions, but were never troubled by Hunters as Ed Grady expertly marshalled the defence to eliminate any threats.
Town raised their game in the second half, with Conor Binney pulling the strings in midfield, and Mike Martin a constant threat to Hunters defence.
Town took control of the game, and goals from Jake Mcmullen, Ryan Fitzgerald, Mike Martin and debutant Brad Graham put the game out of site.
Driffield grabbed a consolation goal that could easily been given off side. As the game fizzled out Town skipper Mike Martin saw red after picking up a second yellow card following an altercation with hunters centre forward.
As the game finished Town manager Rich Jagger praised his teams effort, he said;
"It was a tricky fixture on heavy pitch, but the lads stayed patient and got their just rewards in the end. That's 3 wins on the bounce now, and the lads are full of confidence."
"We will take that into out next game away at top of the table AFC Orchard and hopefully come away with a result to keep this good run going"
Final Score: Hunters FC Reserves 1 Beverley Town Academy 4