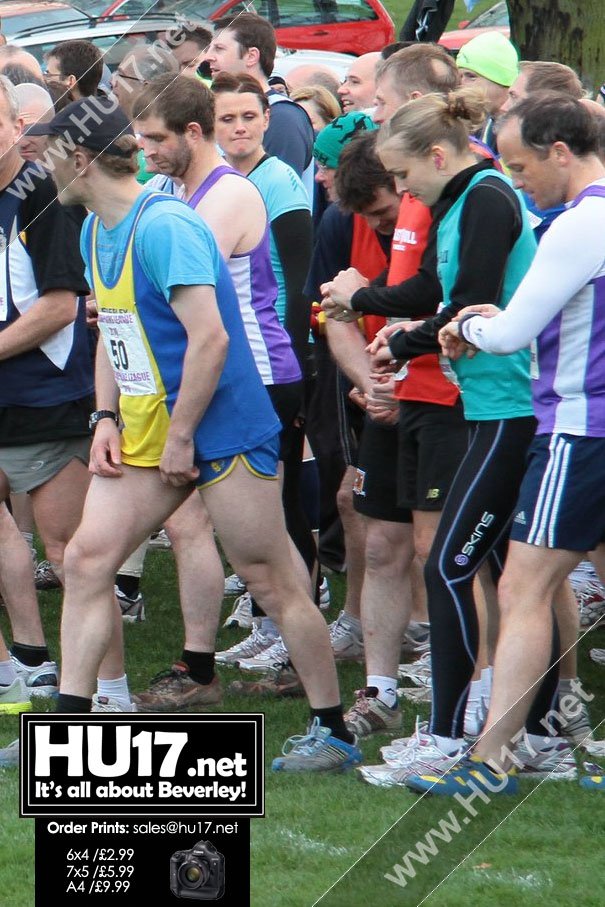 A group of 6 Beverley AC members travelled up to York Racecourse for The Brass Monkey Half Marathon last Sunday.
This is a popular race that sells out in minutes when it goes on line, probably due to the start and finish venue at the Racecourse with the great facilities that offers and the scenic route through the countryside and villages around there.
For once the wind was absent from the exposed route and though cold, a low bright sun for the 9.00 a.m. start made conditions good for running.
Pick of the Beverley contingent was Jackie Hardman who came 2nd in the Female V60 category with a half marathon PB of 1:46:52. Jackie has been in great form over the past year with plenty of distance training and triathlon work, which clearly paid off for this great time, less than a couple of minutes off taking the age category prize.
Another of the club's veterans had a good day. Pete Watkinson is usually there or thereabouts for his age group prizes and he was 10th in the MV60 group, in a very competitive field, in a time of 1:44:42.
Andy Johnson maintains a consistently good standard and his 1:31:09 saw him as the 1st Beverley runner back, in 286th place overall. In her first Brass Monkey, Clare Gardiner was delighted with her PB in the FV35's, posting 1:44:01.
Other Beverley A times: Fiona Oakes 1:55:33, Sarah Tock 2:44:47
Report by Andrew Grainger