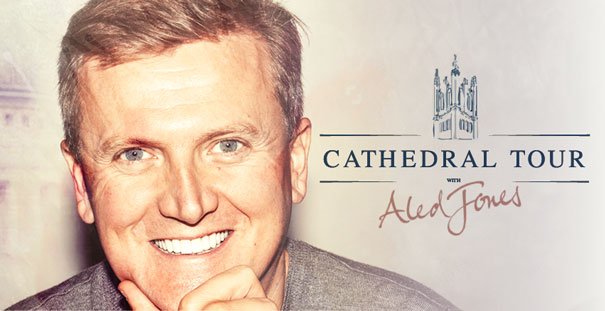 Aled Jones MBE is to appear at Beverley Minster as the Welsh singer embarks on his Cathedral Tour that will see him perform in Beverley in May 2016.
Most well known for 'Walking in the Air 'The track form the much loved animated film The Snowman Mr. Jones has gone on record over 30 albums.
Speaking about the tour Mr. Jones said:
"I'm never more at home than when performing in one of the UK's unrivalled cathedrals."
"I have been fortunate to sing in so many of these beautiful buildings over the years through my work on Songs of Praise but the idea of embarking on my biggest cathedral tour ever next year fills me with
so much excitement and joy."
"I promise to give my best performances yet."
Director Peter Taylor said: "We are thrilled to be working with Aled and especially on such an exciting tour. He is, without a doubt, one of the UK's best known performers and personalities, and someone who will leave audiences absolutely wowed by his voice.
"It is particularly exciting that this is a Cathedral tour as it will really take Aled home to where his career first started more than 30 years ago."
Taking place on the 9 May 2016 at Beverley Minster the concert promises to be a night of top quality music from a high regarded singer.
Mr. Jones appearance at Beverley Minster will be almost six years to the day since he was last in Beverley filming for Songs of Praise.
Tickets for the concert that will see the talented singer perform 22 dates through summer around the UK have now gone on sale.
The Aled Jones Cathedral Tour is being presented by music promoters Cuffe and Taylor and people are being urged to book their tickets early to avoid disappointment.
Tickets for the The Aled Jones Cathedral Tour can be purchased by calling Ticketline – 0844 888 9991 or online at www.Ticketline.co.uk