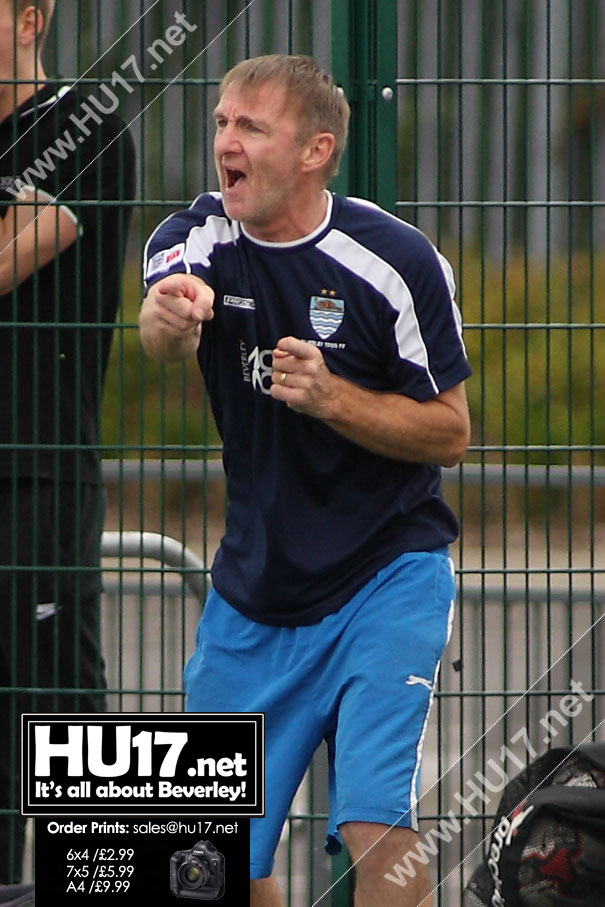 Beverley Town Football Club were knocked out of the Whiteheads Fish & Chip Shop Cup as Hessle United caused an upset at the Norwood Recreation Ground.
This was a suprise defeat for town against a Hessle side who are struggling in a division below.
Town's manager Ross Cording made four changes from the previous game with which saw debuts for Matty Littlefield and Shaun Day.
Town failed to get out of the blocks and Hessle took control of the game and were two up by half time.
Despite making two changes early in the second half,things did not change for Beverley and hessle completed the rout with two further goals.
Tom Hance scoring a brace while Wesley Naulis and Nick Oehring grabbing a goal each for the United who now progress into the next round.
Speaking after the match Cording said;
"No words, I have never seen a performance like that. I can't accept its certainly not what I want. They all need to look in the mirror, I am not a happy bunny."
"The way we played was not good enough, poor tempo, poor pass completion and all this after a good warm up and preparation."
"Given the fact I had a full squad to choose from as well. This is probably the worst performance I've seen."
When asked what possitive he and his side could take from the gameCording said;
"Littlefield our new signing looked busy. He showed lots of promise up top."
Final Score: Beverley Town 0 Hessle United 4