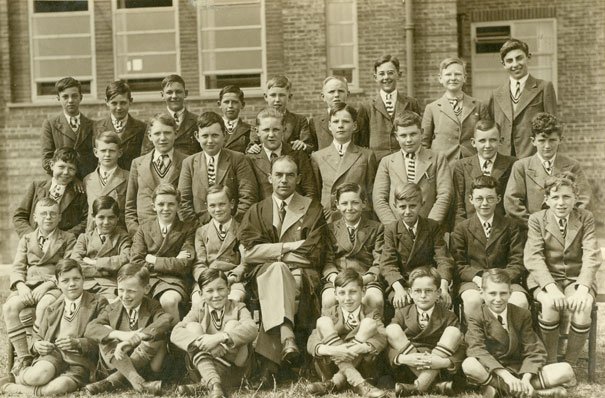 It's that time of year again, when the parents celebrate and kids commiserate; the end of the summer holidays and the start of a new school year.
Of course, there will be some exceptions to the rule – a child who can't wait to get stuck back into some long division, or a mother shedding a tear at the sight of an idle Playstation, but you generally know that most children will be mourning the end of the summer break, and most parents will breathe a huge sigh of relief!
In honour of this annual occurrence, the East Riding Archives have unearthed a sample of their many school photographs to take people back to the school days of their grandparents and great grandparents.
The photographs include, Dunswell School in 1895, Hessle Infants in 1912, a class from Beverley Grammar School in 1937, and a group photograph of all the little angels who achieved a full year's 'perfect attendance' at Hornsea St Bede's in 1923.
Collections Officer, Sam Bartle said: "You can actually order up the archive photographs anytime in the Treasure House, but it's a case of looking for pictures in amongst other archives, so we've put together a selection so people can see at a glance what our East Riding schools, teachers and pupils looked like in the 19th and early 20th centuries. If you want to delve a bit further though, you're more than welcome to look through the catalogues and order some historic items to view."
The absence of any smiling on the very early images is an interesting difference to our modern-day class photographs, but rather than being an indication that the children were all unhappy, this was just the fashionable way to pose for photograph at the time.