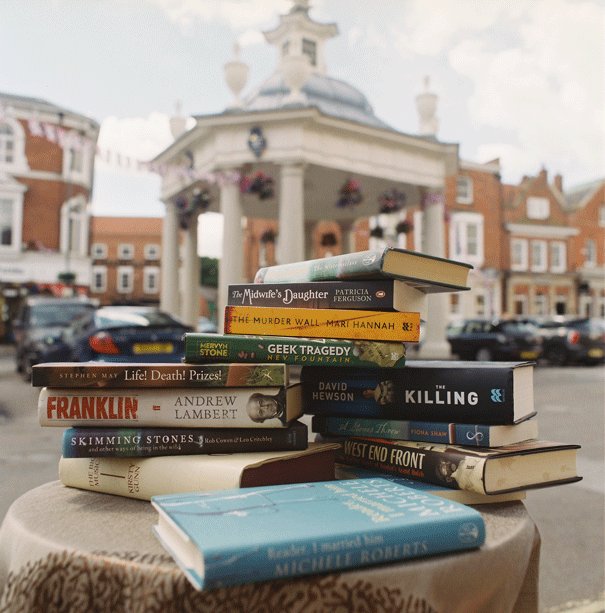 The East Riding has strong connections with the Roman Empire – for anyone with a passion for ancient Rome, Beverley Literature Festival is hosting a very special event at 5pm on Sunday 4 October at the East Riding Theatre, Beverley.
Top Roman fiction authors Nick Brown, Ben Kane and Anthony Riches will be sharing their own personal views on Rome in an event organised specially for the Festival, entitled 'Game of Rome : Epic fiction in the Roman Empire'.
Festival director Dorcas Taylor said:" If you're a fan of epics like 'Game of Thrones' but want something rooted in real history, this is the event for you! Set against the backdrop of the Roman Empire, there'll be vivid descriptions of Ancient Rome, lively conversation and superb storytelling by three of the best Roman Fiction writers around.
"With our local connections with the Romans – like the Roman fort of Petuaria situated where Brough now stands – this will be a fascinating and exciting evening!"
Described as 'the rising star of historical fiction' by Wilbur Smith, Ben Kane will introduce 'Eagles at War', the first book of his new trilogy based on real historical events, the 'Eagles of Rome' series.
Sunday Times bestseller Anthony Riches will discuss his hero Marcus Valerius' latest feats in 'Thunder of the Gods', his eighth book in his 'Empire' series, and Nick Brown will be talking political intrigue in his latest book, 'The Emperor's Silver', which takes Imperial Agent Cassius Corbulo on an assignment into the furthest reaches of the eastern empire.
Tickets for the event are £6 each and are available now from www.bevlit.org, or by calling 01482 392699. Full details of the Beverley Literature Festival Programme – running from 1-10 October – are also available online.