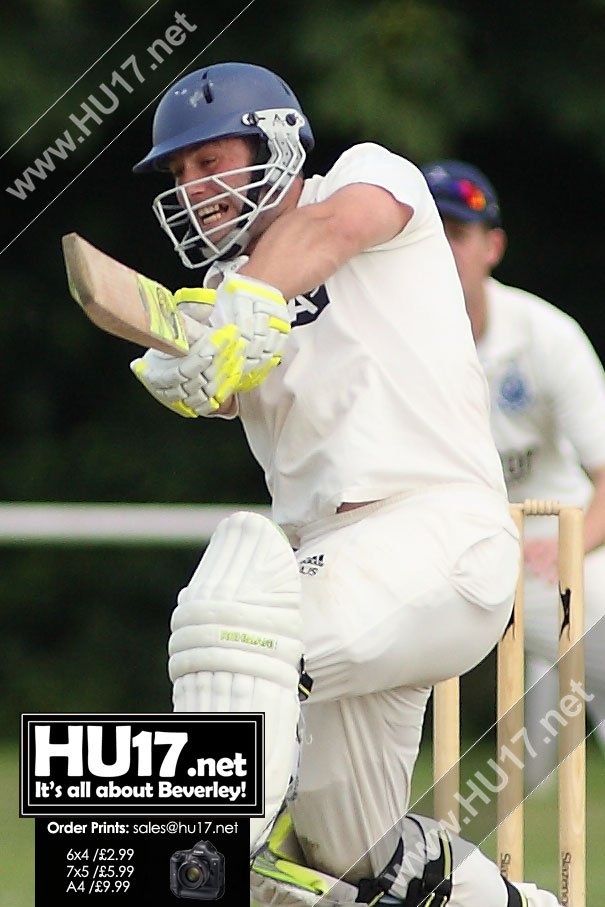 On the back of good recent results, Beverley Town Cricket Club welcomed Heworth to the Norwood Recreation Ground as they looked to continue their good form.
Stand in skipper Andy Burton won the toss and elected to bowl first but failed to take real advantage of the new ball as Heworth moved to 50 without loss.
Returning Jamie Roe (0-30 from 14 overs) and Sam Welburn(2-42 from 10 overs) were introduced and produced a solid spell of tight spin bowling in tandem for 20 overs conceding just 60 runs with Heworth at 139-2 going into the final overs.
With wickets in hand, Heworth were able to take the score to 223-6 by the end of their innings with Kieran Thompson picking up two wickets.
Beverley's run chase was positive from the start with Anthony Spence batting superbly for 71, with good support from Burton 30 and a positive 44 from Jonny Vodden.
Spence will rue another good chance to convert a good score into three figures as he waits for his Maiden League Century for the First Team as he celebrated his 30th birthday.
Speaking after the match Olly Grantham said;
"This was another good win for us. We have picked up 117 point out of a possible 120 in the last four games which is a good return."
"Our remaining games will be difficult with 4 of the 6 remaining games against teams fighting it out at the top of the division, beginning with a visit to Sheriff Hutton Bridge next Saturday, but the lads are up for it."