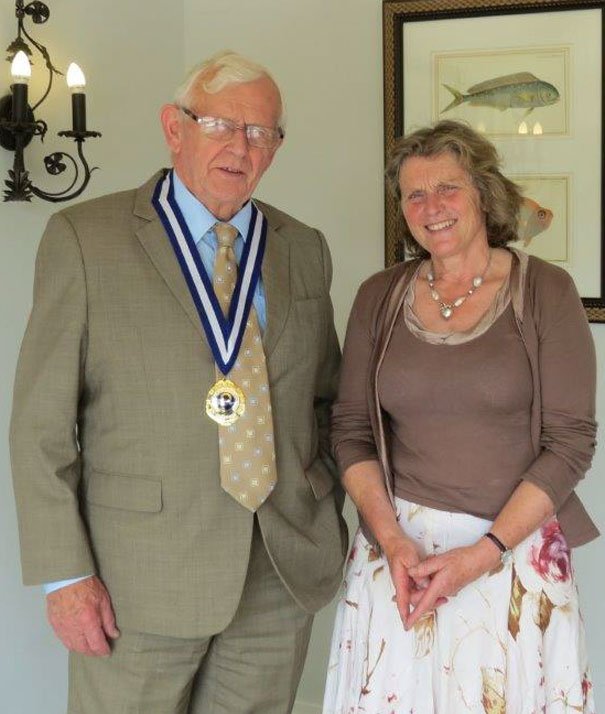 Members of the Beverley Westwood Probus Club learnt more about Organic farming at their August meeting thanks to a talk by a local farmer.
David R Woods, the Liaison Officer at Beverley Westwood Probus Club said;
"Our August lunch was held today at the Beverley Arms Hotel.  Our President, Sam Walton, welcomed members, guests and our visiting speaker Mrs Caroline Sellars."
"After lunch Mrs Sellars spoke to members about the pioneering role in organic farming played by Carr House Farm, at Foston-on-the-Wolds.  She explained how her husband, Tim, whose family had worked this 450 acre arable holding for many generations, had moved into organic farming in 1999."
"From this had sprung, over several years, logical diversifications into a wide variety of organic industries all utilising crops grown on the farm."
"These included bread making using flour milled on the farm from cereals grown there and baked in ovens fired by wood cut from their own trees, granola composed of home grown cereals and apple juices and elderflower cordials made from produce of their own orchards."
He added;
"The "Side Oven" trade name had been adopted because originally a side oven to an ancient solid fuel cooking range was used while a unique bread oven was built and commissioned."
"Products are now marketed at selected outlets in the East Riding, listed on the "Side Oven" web-site and at farmers' markets.  The farm also hosted educational visits and Mrs Sellars saw such activities as an important part of her work."
"The talk created much interest and led to a lengthy question and answer session.  Member Harold Bottomley proposed a vote of thanks."
Membership of Beverley Westwood Probus Club is open to retired business or professional men.
Their Next Event will be a coffee morning at the Beverley Arms Hotel on Wednesday 26 August at 10.15 AM, while their Next Lunch will be at the Beverley Arms Hotel on Wednesday 2 September at 12.20 PM and will be followed by a talk entitled "Oddities of East Yorkshire" to be given by Roger Hateley.