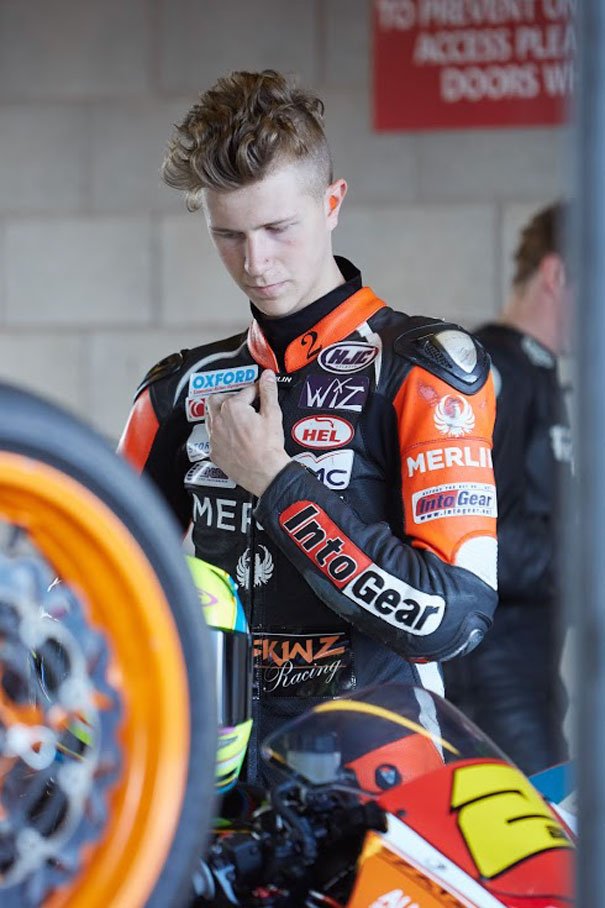 Jordan Rushby says he is delighted to be back on a bike racing again just weeks after suffering serious injury he endured while testing his bike.
Back in May Jordan came off his motorcycle at Cadwell Park breaking his back in two places. As part of his recovery treatment, he was fitted with an upper body brace instructed by doctors to rest eight weeks to allow his fractures to men.
However, the talented rider from Beverley defied the odds and just six weeks later was back on his bike racing Oulton Park claiming two top-10 finishes.
Speaking to HU17.net Jordan said;
"It's great to be back on a bike. Obviously, my confidence has been knocked a hell of a lot, but it's also made me more determined to overcome it and get back to where I was before the accident."
"An hour after the crash I was in hospital asking the doctor's how long it would be until I could ride a bike again."
"They told me not to even think about that as it would be a very very long time until I could get back out, I said to the doctor you don't understand the next round of the championship is in two weeks time. I need to ride then."
"It was wishful thinking as you can imagine. I did not ride at this round but was soon back on a bike just six weeks after the crash."
"I've crashed before, quite a few times but never ever injured myself enough to miss a race weekend."
"Obviously crashing comes within the territory of what I do, but I love racing motorbikes so you have to sort of accept the fact that crashes are going to happen and just get on with it."
A testament to his efforts Jordan's managed climb up to fifth place in Superstock 600 Championships sixth place in the Sportmans Elite 600 championship.
In August, Jordan will be racing at the Moto Super-Prix of Wales at Anglesey is hoping to be back to full fitness and back up on the top step of the podium.