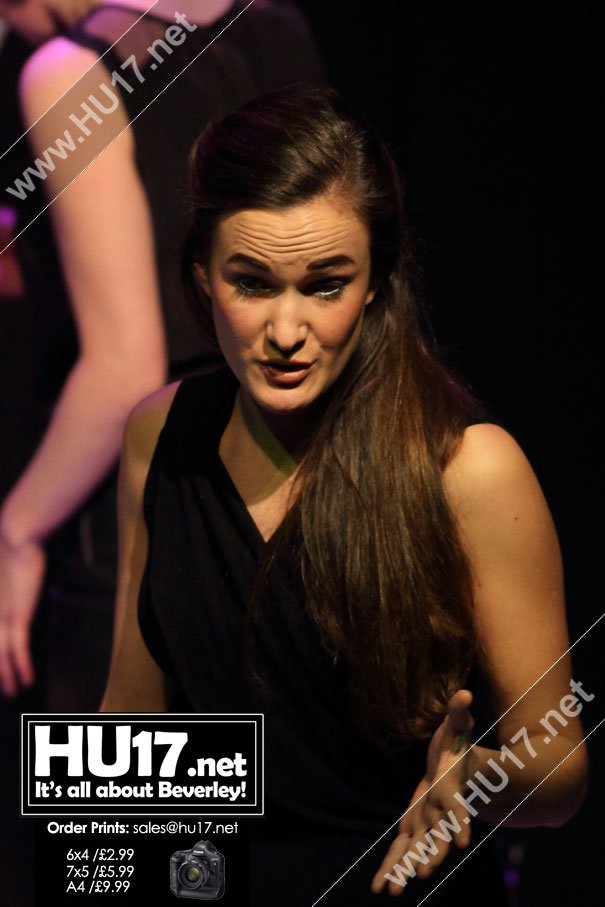 An all-female theatre company called SHE Productions has been launched in Beverley.
SHE Productions was formed after a charity performance of 'The Vagina Monologues' back in February at
East Riding Theatre proved to be a massive success.
After that production, the cast recognised their potential as bright, talented females in the ever-growing theatre scene of East Yorkshire and, as a result, SHE emerged.
Ellie Claughton said;
"SHE Productions aims to devise innovative, multimedia theatre that can be experienced and enjoyed by everyone. With Hull's '2017 City of Culture' title bringing an increased interest in the arts, there has never been a better time for SHE to form."
SHE member, Rachel Barnes is hoping that with Hull set to be the City of Culture in 2017 hopes that direct access to the theatre will help shape people's attitudes, she said;
"Hull's City of Culture award will undoubtedly improve resources and opportunities in the area, but people's attitudes to theatre need to adjust in order to sustain the positive changes that are made."
"I believe that, in order to do this, people need to have direct access to engaging, innovative and top quality productions, presented by local creatives operating at a national standard."

Having lived in London and experienced the buzz of the big city, East Yorkshire born actresses Annie Kirkman and Jessica Duffield discuss why they returned:
Jessica feels it was too good an opportunity to miss saying;
"Having had the desire to write and create new work for some time, it is so exciting to be among like-minded, talented people local to the East Riding."
"My heart is always here and so the opportunity to come back from London, form an all-female theatre company and perform at East Riding Theatre, was one that had to be grabbed."
Annie added;
"I have met so many people in the East Riding area that have a real passion for the creative industry, and it is so refreshing to be able to put our heads together and have the freedom to make theatre that we want to be a part of."
SHE Productions' debut performance, 'Beverley Does Broadway', will be take place at the East Riding Theatre on July 10th and 11th.