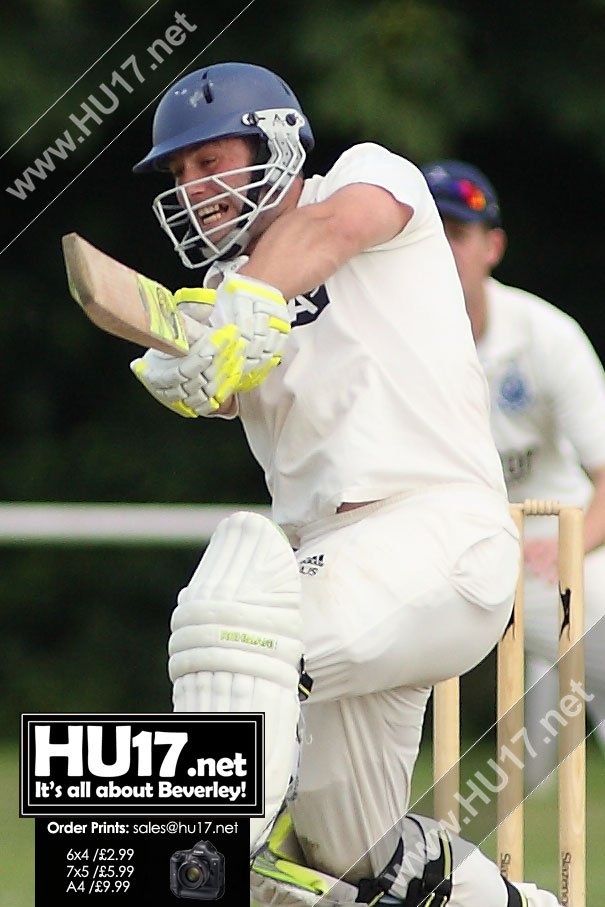 Beverley Town CC were well beaten by the current league leaders in the Hunters York & District Senior Cricket League.
Scarborough showed just why they are at the summit of the table on bruising day for Beverley's bowlers and batters as they suffered a 207 run defeat.
On glorious afternoon at the Norwood Recreation Ground conditions were perfect for batting.
Scarborough won the toss and elected to bat first and were soon on the front foot with a fine example of running between the wicket and strokeplay.
Beverley suffered an early set back as Jonny Vodden had to leave the field due to illness leaving the remaining ten players to field a man down for 48 overs after a substitute fielder could not be found.
Scarborough's opening pair of Darren Harland and 17 year old James Pick both played beautifully and amassed a 258 partnership in 38 overs before Pick was dismissed for 147.
Harland was finally dismissed in the final over through a fine Grantham catch for 135 and with Mark Tennant pitching in with 38* Scarborough finished on 342-2.
Beverley's Olly Grantham praised the bowlers, he said;
"All of the Beverley bowlers all deserve credit in their performances and effort but they came up against two quality in form batsmen."
In reply Beverley, as they have done on some many occasions this season lost early wickets crippling any chance the ten men of Beverley had of chasing down a massive total.
Grantham was dismissed by the second ball of the innings for just four runs. Fisal Abid 33 and Anthony Spence 37 played some positive shots before being dismissed leaving Beverley 95-4 from 14 overs.
Youngster Greg Whyley batted solidly for 22 following Andy Burton being adjudged LBW but his efforts were to no avail. With Vodden unable to bat Beverley were dismissed for 135 runs in just 27 overs.
Grantham added;
"Overall this was a disappointing day but attentions must turn to an away trip to Hull Zingari where we will hope to gain a positive result."
Defeat leaves Beverley rock bottom of the Hunters York & District Senior Cricket League. While Hull are high in the table both sides have managed to win just twice all season.
Scarborough beat Beverley Town by 207 runs
Beverley Town:
Anthony Spence 37, Faisal Abid 33
Scarborough:
James Pick 147, Mark Tennant 38*, Darren Harland 135
Theo Smith 3-16