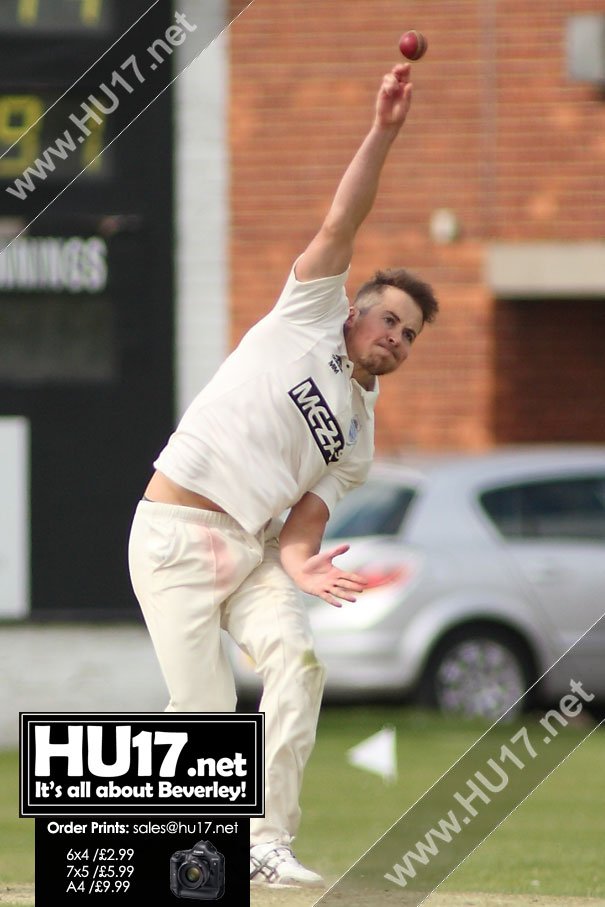 Beverley First XI made the long journey to Ripon to face Studley Royal looking to kick start the season and claimed all thirty points with only their second win of the season.
It has been a trouble campaing so far for Bevelrey Town Cricket Club's first team who sit rock bottom of the of the league so it was vital they get some thing out of the game against their relegation rivals Studley Royal.
Having lost the toss Beverley were put into bat on a damp wicket and outfield rain in the air. The new opening pair of Mike Cooke and Jonathan Fisher blunted the opening attack before Fisher was caught behind for 24.
Cooke continued to establish a good foundation to the innings before being given out LBW after some canny bowling for 29.
Olly Grantham and Fisal Abid reforged their batting partnership before a mix up left Grantham run out for 41 and Abid followed shortly after leaving the team 126-4.
Anthony Spence 24 and Andy Burton 34* batted positively before Matthew Mudd 24* scored quickly in final overs to take the side to 210-5 from their allotted 50 overs.
A much improved batting performance with all batsmen contributing.
Mudd and Keiran Thompson continued their strong bowling partnership with both taking two early wickets to leave the home side 41-4 from 15 overs.
Yorkshire's Ben Coad played some positive shots in scoring 61 and formed a partnership with Matt Pickles 27 giving Beverley some worries before Guy Brumfield dismissed Coad.
Following his dismissal Beverley applied pressure with tight bowling from Brumfield (3-26) and Greg Whyley (1-29) before Mudd (4-38) returned to take the last two wickets and dismiss Studley for 139.
Thompson finished with an economical 2-24 and typified a consistent bowling performance was backed up in the field with 7 catches taken and an all round good performance.
The 30 point win still leaves Beverley at the foot of the table but are now within touching distance of their rivals.
Beverley host the new league leaders Scarborough next Saturday Norwood Recreation Ground as they look to build on the performance.
Final Score:
Beverley Town beat Studley Royal by 71 runs
Studley Royal:
Ben Coad 61, Matt Pickles 27
Beverley Town:
Andrew Burton 34*, Olly Grantham 41, Michael Cooke 29
Guy Brumfield 3-26, Matthew Mudd 4-38