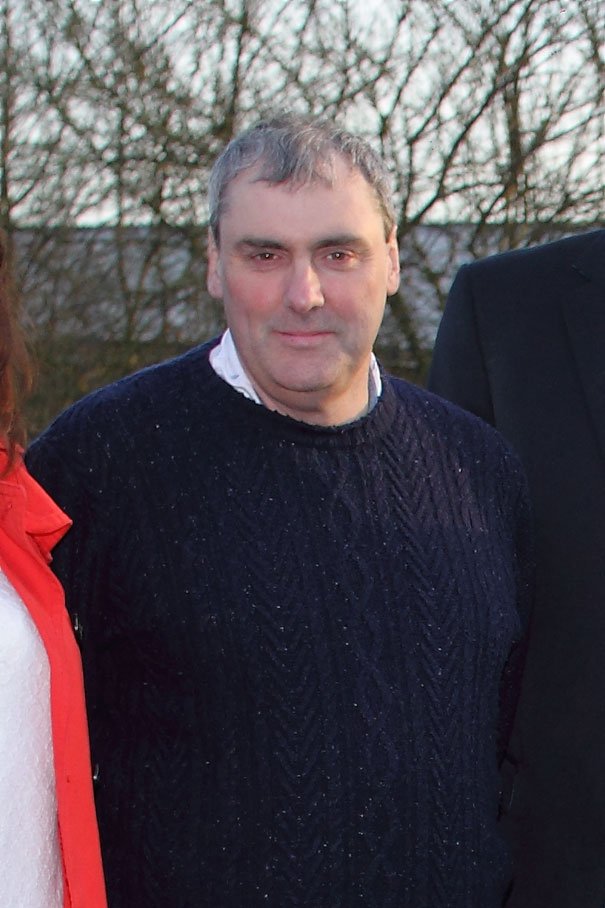 Kieran Sheehan from the Beverley Party will is standing is looking to elected to Beverley Town Council in St Mary's West Ward, alongside Nick Machen and Taz Korosec.
Here Mr. Sheehan speaks about why it is he is standing and what people can expect from him if he is elected.
Kieran, why are you standing for Town Council?
The Town Council is rather a toothless tiger at present and I, along with the other members of The Beverley Party, am determined to fit it with a decent set of dentures!
So, in your mind, what should the Town Council be getting its teeth into?
The issue that first comes to mind and has raised considerable discussion recently, is the lack of youth provision in Beverley. I think the Town Council could take the lead here and show ERYC how it is done!
In more general terms, the Town Council should embrace more fully its role as a second chamber in local politics. By that I mean using its position to openly support or question decisions made by ERYC.
Can you give an example where the Town Council could do more, i.e. exert more influence?
Planning is one such issue. The Town Council is a consultee in planning decisions, but how often do they actually consult with residents and then openly voice a recommendation?

Moreover, the Town Council could have a big input in shaping the future of Beverley by putting forward a Neighbourhood Plan. A Neighbourhood Plan shows the residents' ideas for their area and when passed, must be considered in planning applications. Personally, I think we need one as a matter of urgency to sit alongside ERYC's Local Development Plan, which in its current draft seems to run roughshod over residents' wishes to retain community spaces and amenities. For instance, whatever happened to 'Southwood'? The Neighbourhood Plan could act as a brake on developers' pressure to build for profit rather than community needs.
The Town Council is also in a unique position in that it could really have its finger on the pulse of public opinion. In my mind, they ought to consult the people of Beverley on a regular basis on what issues need tackling, rather than wasting valuable time on political navel-gazing and vying for the position of Mayor.
The Town Council is sometimes criticised for not being good value for money. What are your views on this?
Personally, I think this criticism is justified. My business background tells me that if the Town Council was a business, it would probably have gone bankrupt by now. It has a bloated bureaucracy, with too large a proportion of its income from council taxes being spent on administration. This really needs looking at; after all, it is our money that is being spent here. The Beverley Party is well-placed to take the lead in this because our candidates and members come with an impressive range of business credentials.
The vision we have for the Town Council is to be able to do more than just sprinkle money around, through which a number of groups are given relatively small amounts of money. We see an alternative approach worth exploring: targeted financial contributions to larger long-term projects that require initial seed-corn investment, allowing them to become self-sustainable and thereby offer long-term benefits to the community.
Can you give an example of how that might work?
OK, let's take the aforementioned lack of youth provision. Beverley is in dire need of a place where young people can meet up, hang out, enjoy music, possibly get advice of one sort or another, in short: a youth hub. Now, ERYC still owns a number of properties that could be suitable for such a purpose. The Town Council could provide initial funding towards converting such a property, help attract external funding in the shape of local businesses, and offer support in securing future funding (e.g. EU, Big Lottery Fund), leading up to a point where the project becomes self-sustainable. This seems a more sensible long-term spending plan than the "drip-drip" approach we see now, because its impact will be felt for years to come. But all this is a matter for discussion. And this is really the point: The Town Council could do with some new blood to bring a new perspective and freshen up their approach.
So how can The Beverley Party bring a new perspective?
The Beverley Party has one clear advantage: its members are truly independent: they are not prey to inter-party rivalry. When you think about it, what has our Town Council got to do with big party politics? If we can replace inter-party bickering with a constructive exchange of ideas, we'll have a Town Council that can make a real difference to our town. I think we all agree that it's ridiculous that party politics can influence discussions about Beverley's markets and fairs! What The Beverley Party is aiming to do is to render all political colours, be it red, blue, yellow, green, pink or purple, irrelevant to local politics and replace them with good ol' common sense.
Why vote for The Beverley Party, and not for one of the other independent candidates?
To stand for the Beverley Party, candidates have signed up to the Bell Principles, which means they agree to abide by a code of conduct that demands integrity, transparency and accountability. In short, Beverley Party candidates are truly independent candidates because there is no party whip, but they come with a "quality mark" from a party that is determined to change local politics for the better. It's the best of both worlds. This addresses the issue that other candidates might appear independent on the ballot paper to improve their chances of getting elected, but in reality have an affinity with, or even membership of, one of the big political parties. With the Beverley Party candidates, the electorate knows what they are getting; a candidate standing for a party that wishes to promote independent thinking within a framework of transparency, accountability and integrity – no risk of any hidden agenda.
What do you personally bring to the task?
Business experience and sense, project-planning being a big part of my job (I am an environmental consultant). Add to this, oodles of experience in campaigning on community issues, and the commitment to see it through; my wife's (Beate Willar) and my most recent endeavour was to stop a road being built across the Westwood to access the old Westwood Hospital site, which would have set a dangerous precedent. In the end, we were delighted that our petition attracted more than 7,000 signatures and the proposal was dropped, which just goes to show that people power is alive and kicking in Beverley!
I am committed to this town, my two daughters are growing up here, and like so many others, I just feel that Beverley has not been getting a good deal. Of course, most of this relates to ERYC, but the Town Council also has a role to play and the capacity to do so much more. As a town, we need to tap into our strengths and empower our Town Council, so it can achieve its full potential. That is why I am standing as a candidate for St. Mary's West.