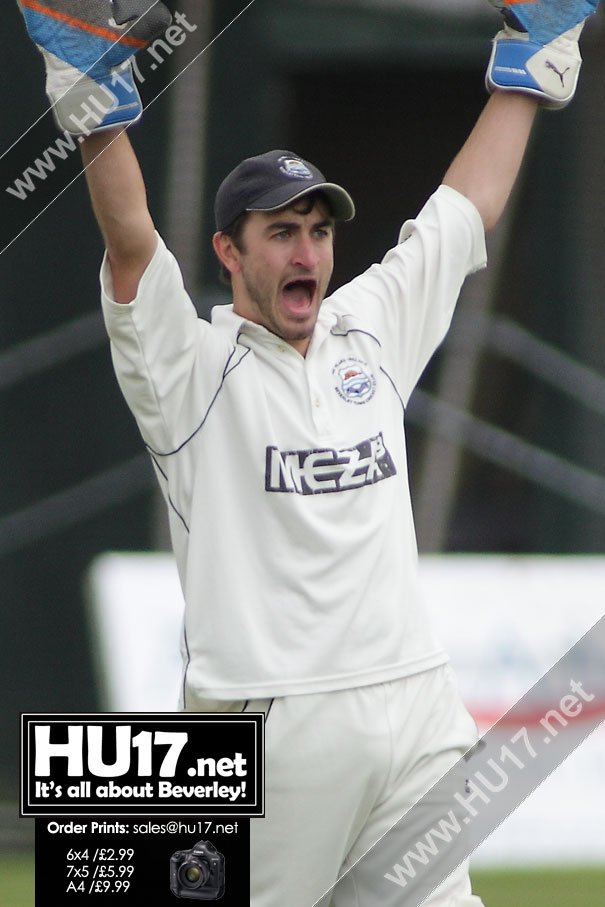 It was a great day to be a batsman on the second weekend of Hunters York & District League Division one season, as five of them made hundreds and a further eleven made half-centuries.
Ashton Nottingham (123) helped, top of the table, Goole Town to a second successive victory as they made 273-5 away at Osbaldwick who managed only 88 in reply as Mark Spetch (5-32) backed up by James Kerr (3-28) bowled their side to an emphatic win by 185 runs.
There was a thrilling climax to the match between local rivals Pickering and Malton & Old Malton as they combined to score 540 runs. Pickering posted an impressive 271-3 as Chris Nichol top scored with an unbeaten 105 and both David Greenlay (70) and Colin Frank (56) provided excellent support.
In reply Stephen Linsley made 109 and half-centuries from Shaun Harland (52) and Daniel Foxton (52*) saw the visitors get to within three runs of what would have been a memorable victory finishing on 269-5 to take a share of the points.
Sessay scored the day's highest total, Mark Wilkie (56) and Tim Hill (40) both batted well but it was Matthew Till, who added to last week's half-century, with 155 who provided the bulk of the runs as the visitors declared on 320-3.
Stuart Pierse (4-42) then ensured Folkton & Flixton were unable to mount a concerted challenge before being finally bowled out for 201.
Bolton Percy were the days other winners as they beat Sewerby , at home, by 20 runs. All-rounder Danny White was in fine form for the hosts making 34, to help Tom Atkinson (87) carry the side to 235-7, before taking 5-35 as the visitors were bowled out for 215 having failed to build on the efforts of Adrian Long (63) and Lyndon Warcup (50).
Despite scoring 280-9 Driffield Town II were forced to share the points as they could only manage to take seven Bridlington wickets, as the visitors made 217 in reply.
Ben Dobson (135) with support from Owen Goldsworthy (38) and Tom Norman (33) helped the home side to a commanding total despite four wickets from Simon Leason who followed up with 45 in the visitors reply, with Richard Lount (58) and Steve Janney (30) helping ensure their side took a share of the spoils.
Whitkirk took the majority of the points as Beverley Town Cricket Club II held on to force a draw finishing on 200-7 ,with Michael Cook making 73 and Robert Fish 44.
In reply to the home sides 220-4 of which George Walker made an unbeaten 67 and new signing James Malthouse (49) just missed out on becoming the division's seventeenth batsman pass fifty on a run fueled day.