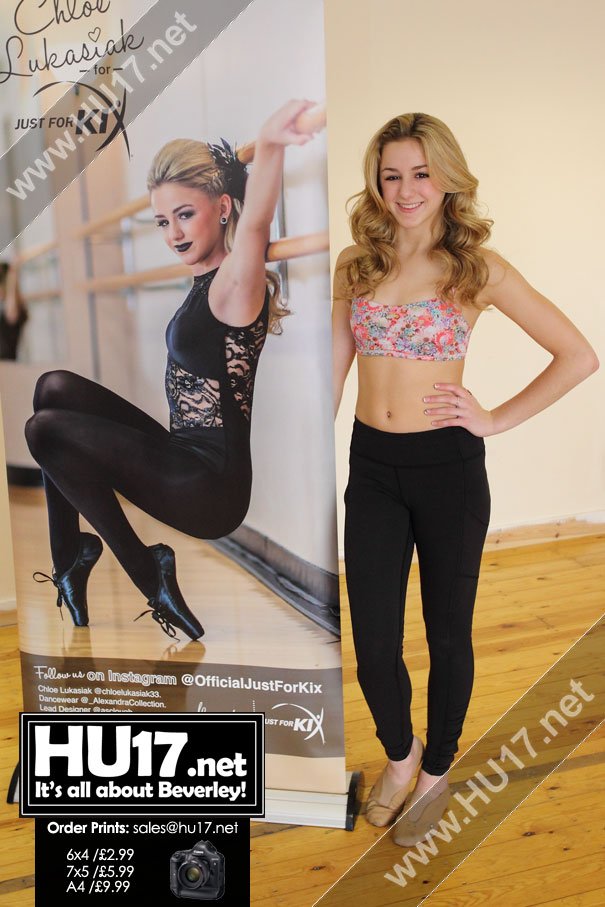 New  Arts Garage 2 Dance Studio on Tokenspire Business Park, played host to Chloe & Christi Lukasiak.
Chloe & Christi are the atars from the hit American TV reality show 'Dance Moms' and they came to Beverley as part of their UK tour.  Their  tour has taken them to various cities and towns throughout the UK over the Easter period.
Around 60 Dancers and their parents attended the workshop at The Arts Garage 2, to enjoy learning some original Choreography with 13 year old Chloe and watch her perform a beautiful solo piece for the audience.
Following the dance workshop a session of question and answers was held, providing the young fans and inspired dancers with some information on the life of the Dance Moms tars.
The Arts Garage 2 is a bright and roomy new dance studio on the Tokenspire Business Park. As a studio they aim to provide space for budding young dancers and performers in the area.
With many renowned artists and choreographers being invited to come and pass on their knowledge and experience through workshops, classes and special events.
As a facility currently provides classes from various organisations, it also houses the 'Pink Dancewear' Shop, the 'Dance Break Cafe Bar' which are both open daily, as well as providing studio space for The East Riding College's Performing Arts Course's.
Weekly classes are now held in Yoga – Pam Medhurst, Yogabellies, Irish Dancing – McKeowan Irish Dance Academy, Tots Ballet & General Dance – Pink Dancewear, Pilates – Realisation Lifestyle, Contemporary, Street & Children's classes from 3yrs – LWHS School of Dance, plus various weekly adult classes in Ballet, Tap & Jazz. All enquiries: The Arts Garage 2.
Tel: 07894 873594 or Pink Dancewear. Tel: 01482 870028