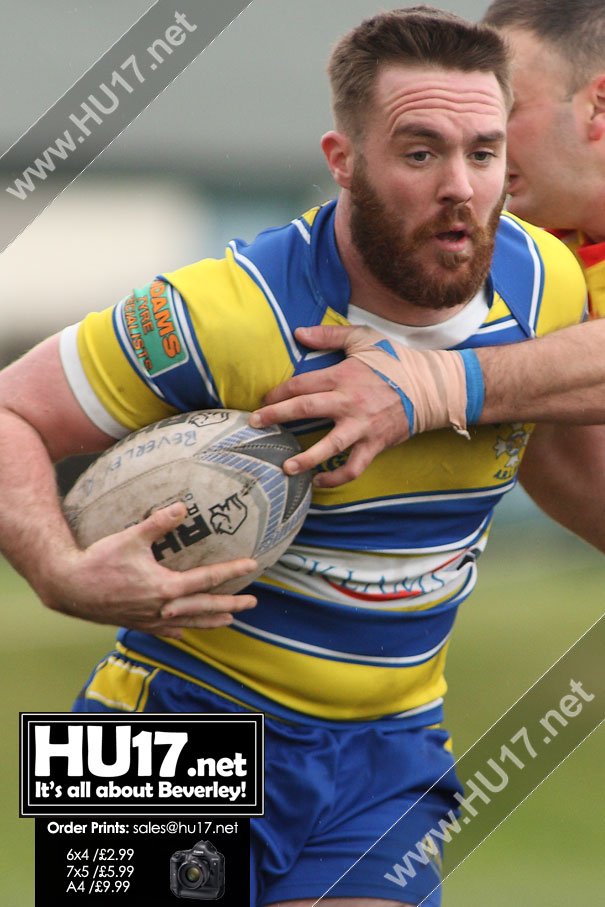 Beverley ARLC signed off from the Hull & District League with this victory in slightly muted style.
Their opponents Fenners-normally very good fulfillers of fixtures were struggling for a side and could only muster ten players. Much to their credit they agreed to still go ahead with the game.
In the event, the crowd still got some rugby albeit more a glorified training session.
In the predicted rout Ryan Watkin, Lee Falcus, Ben Calvert, Alex Nightingale (2),Will Will Mail(4),Billy Riby, Harry Bulleyment, Craig Morfitt, Lee Stevens all crossed for tries.
The result leaves Beverley at the top of the table but somewhat in the dark. They have a vastly superior point's difference and so the only realistic way that they can be denied the title is for
Three Tuns to win all of their six remaining fixtures. With cup competitions still to be played, that could take well into May.
This entirely unsatisfactory situation has reminded the club why they are joining the Yorkshire League.
This coming weekend sees the blue and golds get a well-deserved rest in preparation for their opening Yorkshire League fixture at home to Oulton Raiders on April 11th.
Chairman Graham Ostler reflected on the club's best season for 15 years, he said;
"We have a have youthful side playing an exciting brand of rugby, and we believe that their best rugby is still ahead of them."
"They now go to fresh challenges in the Yorkshire League which gives them the opportunity to showcase their talents on a bigger stage."
Away from the field the club continues to seek improved facilities and a bigger pitch alongside the 'Braves' junior section. Unfortunately the club are no nearer an announcement on this but the dream of a home to call their own with a clubhouse remains.