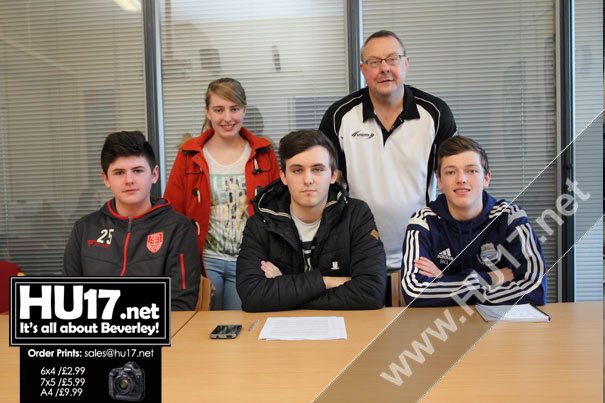 Students at Longcroft School had the opportunity to meet Garry Schofield OBE, a member of the British Rugby League Hall of Fame.
At the time he retired from the game, he was Great Britain's most-capped player after a highly successful career with teams such as Hull FC and Leeds and is one of the most famous names in the sport.
Garry met with Key Stage 5 students as part of a programme to explore how people who are experts in their field not only achieve success, but also learn to be resilient against criticism and pressure.
In addition, he kindly agreed to carry out some coaching with a group of Year 7 students and gave aspiring Sixth Form journalists the opportunity to practice interview techniques.
Andy Baker who helped arrange the visit said;
"Garry is a sporting legend – a star player for both Hull FC and Leeds. He represented Great Britain 46 times and captained his country."
"When he offered to visit Longcroft we were delighted to welcome him. Garry has a wealth of experience to pass on and for our students to meet an all-time great and hear about the highs and lows of his career was something they won't forget."
"Garry engaged and inspired everyone, from the 6th Form students who learned about the philosophy that helped make him so successful to the Year 7 boys he spent time coaching."
"He was very complimentary about our school and students, and we very much look forward to welcoming him back in the future."
Lewis Scott, Year 12 Student of Longcroft Sixth Form College said;
"Meeting one of the most influential players in British rugby league history was a brilliant experience. I've done interviews with Hull FC players in the past but this surpassed them all."
"I don't think we could have spoken to a more interesting, thought-provoking person if we tried."
"As an aspiring journalist, it was good to find out what it's like to put somebody in the hot seat and grill them on their career."
"Garry isn't one to hold back what he thinks and he proved this today explaining not just the highs, but also some of the controversial lows of his career."
"Today's interview was just a taste of what is hopefully to come in the future for me."
To listen to the interview by Lewis and Brad Graham visit;