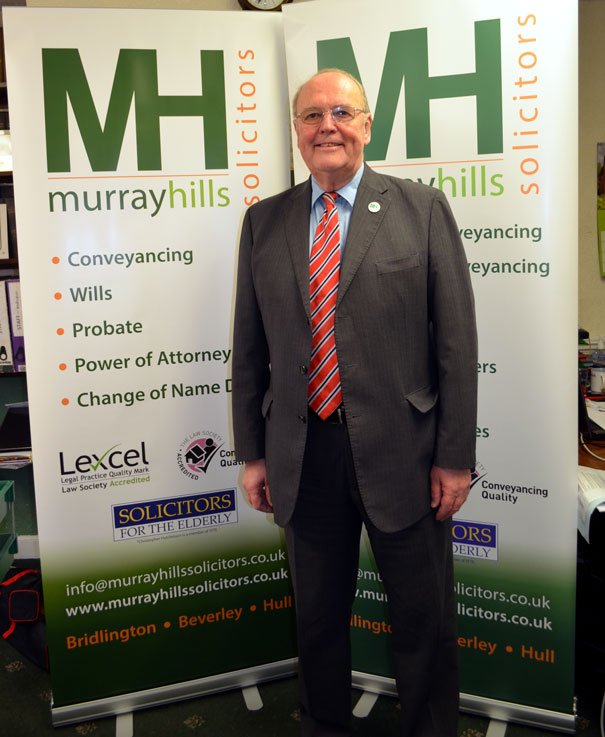 Murray Hills, a firm of Solicitors with branches in Beverley, Bridlington and Hull, have started the New Year with a spring in their step, employing a new Solicitor Mr Phil Jones, becoming official short sponsors for Hull Kingston Rovers and beginning January with a Will promotion through Best Pages.
Murray Hills are happy to announce the latest member of their team, Mr Phil Jones. Phil is a qualified Solicitor with a law degree from the University of Southampton and articles at a firm in Liverpool, he started his new position in January 2015 to spear head the busy conveyancing department in the firms Bridlington office.
Keith Murray, managing director said;
"With a keen focus on customer service and an ambition to serve the community, as he has done since 1975, we feel Phil will be an asset to the firm as a whole"
Keith Murray added;
"Phil will be working closely alongside the existing conveyancing team to drive the department forward in the New Year and provide all our clients with the excellent customer care and professionalism people have come to expect and receive from Murray Hills in the past."
"We feel the addition of qualified new members to the already strong conveyancing team will help us grow in strength and stand out from the crowd for the legal expertise we offer."
Phil Jones said;
"I am very pleased to have joined the busy conveyancing team at Murray Hills and to be part of an organisation dedicated to providing a first class service to clients."
Murray Hills Solicitors specialise in Conveyancing, Wills, Probate, Power of Attorneys and change of name deeds and have branch offices in Beverley, Bridlington and Hull. See their website for more details www.murrayhillssolicitors.co.uk or email info@murrayhillssolicitors.co.uk.