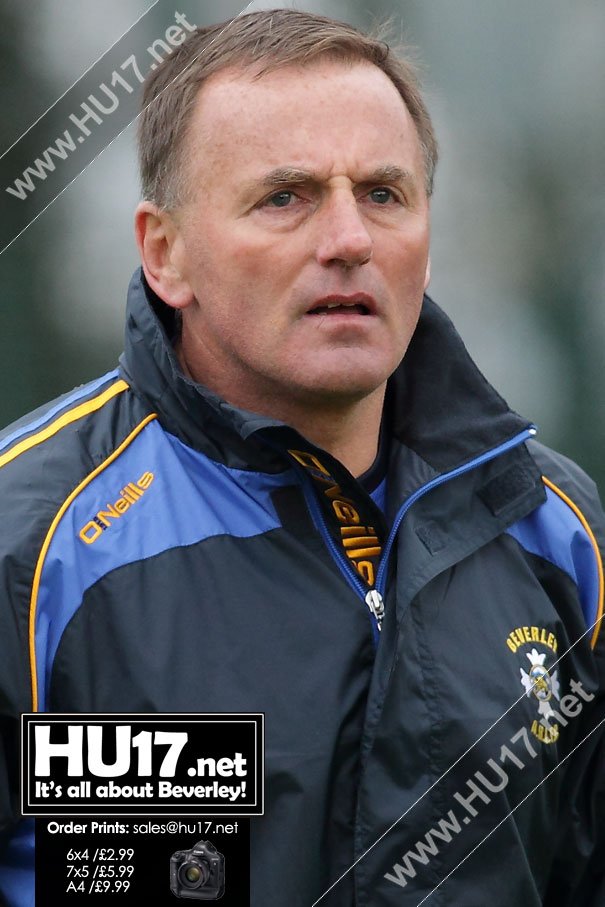 Pat Howdle accepts that his side will be favourites going into their match with Hull Dockers A in the Tom Beautiman Cup Final.
Howdle has transformed the fortunes of Beverley ARLC changing them from a side that struggled at the wrong of the table to one now that competes at the top of the league.
Speaking about the final that takes place this weekend Howdle said;
"I guess we will be the favourites, but they have a few players who flit between their first and A team, so I expect them to be very strong and a much different team than the one we beat in the league earlier in the season."
"Dockers have a mixture of good players with conference experience and some good younger players who have come up through their youth system. This match is definitely not a done deal for us. I believe they will be very strong, and I expect a very close game."
Preparations off the field have been going well with spirit high in the squad, Howdle said;
"Are my players up for it? Yes, I believe so. For some of them, it will be their biggest game they have played in. I hope they will not be affected by the atmosphere and large crowd."
Beverley ARLC are hoping people can get behind the club as they aim to lift the Tom Beautiman Cup for the first time in their history.
Howdle believes that the number of supporters who are thought to be travelling to the final could mean lots of support for the club, he said;
"Whilst I have been out and about over the past few weeks, I have been surprised by how many people are aware of how we are doing and have had many positive comments."
"Yes, I think there will be a good support for us. As many Beverlonians as possible watching would be fantastic and great for the team."
Louis Hubbard is back in the team for the Tom Beautiman Cup Final but Howdle will be without his skipper, Ryan Watkin.
Commenting on the selection of his team Howdle said;
"We will certainly miss our captain who is in the Dominican Republic on holiday. Steve Conolly will step in and lead in the side during the final."
Beverley secured their place in the final thanks to a late penalty by Jack Howdle as they defeated Three Tuns 12 – 10 at the Beverley Leisure Centre back in November.
A victory for the Blue & Golds on Saturday at Haworth Park would be the perfect way to start 2015 and hopefully give the side the impetus to kick on and win the title.