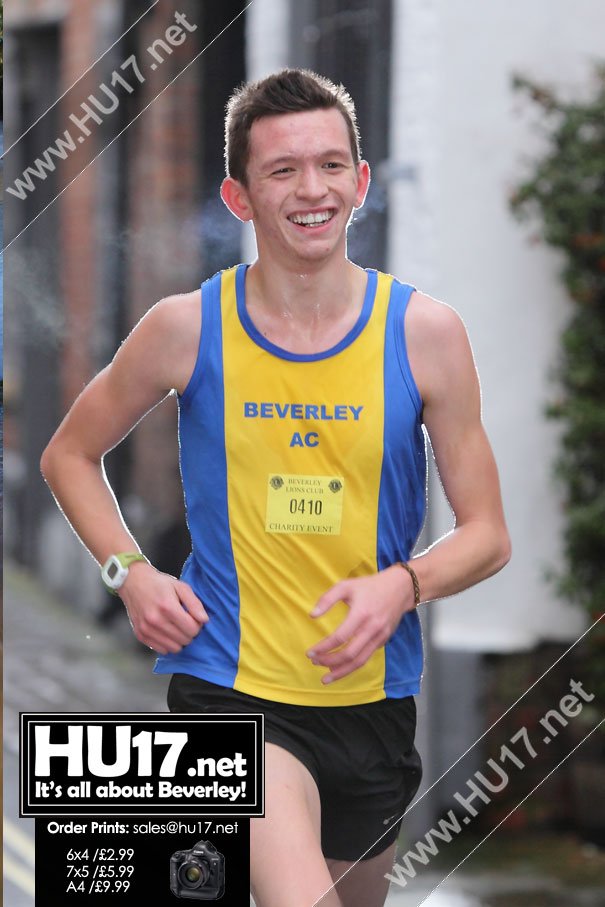 On New Year's Day, nearly 200 runners took part in the annual Beverley Lions Fun Run.
Runners from around the area and from around the world took part in the Lions fun run with the money raised from the day being put towards funding a defibrillator for the town.
Speaking about the event, Les Ford from the Beverley Lions said;
"In all, we had 196 people register to run. 144 of them took part in the 10K which is just a phenomenal turn out for the event."
"We put a lot of effort into publicity this year contacting all the local running clubs and also the I think the weather this year helped."
Since the run, the Beverley Lions have received plenty of feedback, Linda Dodsworth of West Hull Ladies said;
"I would just like to say thank you on behalf of our ladies who ran today. The course was wonderful.
The marshalling was amazing, and we thoroughly enjoyed the morning."
"Thanks to all your volunteers who without them these events would not be able to go ahead."
In all, there were 34 people who volunteered to marshall the race, Les added;
"We are very pleased with the response from people and with how the fun run went overall. Hours before we were worried that it may not be able to go ahead due to cold weather."
"Those who took part played their part too in ensuring the event passed off without incident. They followed our direction well sticking the routes we asked of them."
"On behalf of the Beverley Lions, I would like to thank the volunteers who helped with the event. We managed to get enough volunteers to place people at all the major points in the course, without them none of this would have been possible."
For the men, it was Tim Davies, Tom McKee and Peter Baker, who occupied the top three places while for the ladies it was Wendy Holmes, Becky Fielding-Smith and Clare Taylor.
Les added;
"All being well the event will be back next year and who knows may become even more popular."