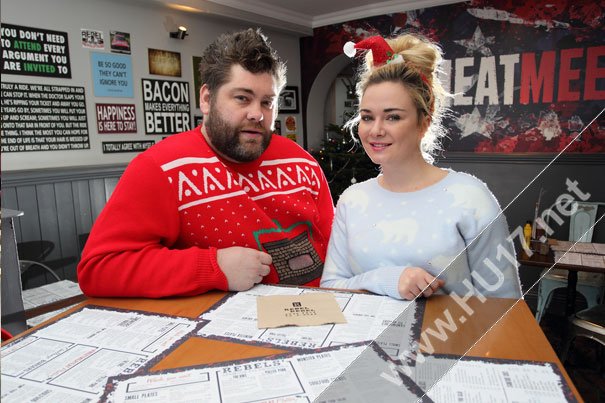 This weekend thousands of people will be heading to Beverley for the final big event of the year, the Festival of Christmas.
It started back in 1995 and since then the Festival of Christmas has taken place in Beverley on the second Sunday in December every year since and has become a must for locals and more importantly visitors to Beverley.
While Beverley may have a market on every Saturday the Christmas Market which is set up during the festival sees a number of stalls featured selling everything you can possibly need to make your Christmas special.
Organisers say the event brings in over 50,000 to the centre during the daylong event, and with those extra people comes extra revenue for the local economy.
For retailers, cafes, bars and restaurant's Sunday should prove to be a very time for them with such a big footfall in the town.
Rebels' Smokehouse is one of the businesses in Beverley looking forward to the festival. Jason Rowe told HU17.net;
"On Sunday, we will be selling Pulled Pork and Brownies on the street. We have also created a special American Style Brunch that will be served between 11am and 1pm. For the rest of the day and into the evening, we will be serving up our main menu."
Jason says the Festival of Christmas gives them an opportunity to market their business to people outside the area, he said;
"With so many people coming into Beverley, the Festival of Christmas and other events in the town centre gives the chance to showcase what we do here at Rebels' Smokehouse to people who are visiting Beverley."
Located on Toll Gavel Rebels' Smokehouse
"We tend to be busy during all the major events when they take place in Beverley. Due to the high numbers of people at this event it always a good and enjoyable day in the Restaurant."
"Historically the amount of trade we do has helped us boost our takings in the lead-up to Christmas."
The Beverley Festival of Christmas starts at 9am. Anyone who is visiting Beverley is reminded to take advantage of the Park & Ride that is being operated. More information about this can be found here.