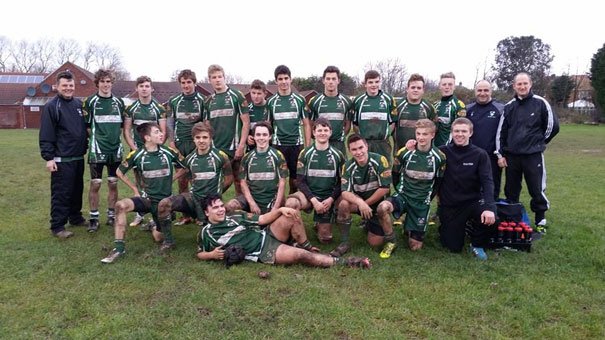 Beverley RUFC Colts made the trip to Cleethorpes for an arranged friendly, but the match turned out to be anything but a friendly.
Going into the game the Colts had a strong squad but Beverley still found it difficult to get going on a boggy narrow pitch that did not allow them to go wide.
The Colts opened the scoring with captain Ben Smith made a break and put in Jacob Holmes to run in from 40m. Soon a second followed after a well worked move from Beverley's backs finally got the ball go wide and Sam Fussy raced away to make it 14-0. Beverley added another try as Holmes grabbed his second of the game.
The Colts structure started to fade. With the pitch getting heavier under foot and Cleethorpes didn't allow Beverley to play as Beverley went into the break with 21-0 lead.
In the second half, Beverley made some changes. Dan Norman and Tom Meagher came off the bench to make a real impact on the game. The pair helped Beverley get the fourth try. Sam Fussy repeated what he did in the first half and racing to complete another wide attack from the Colts.
Cleethorpes made substitutions and started to play some very good rugby and held possession for a good period of the second half. They could not break the Beavers defence down and with the Beverley, forwards making so many tackles.
The home side started to get frustrated and lost their discipline, which erupted with a few punches being exchanged between the sides. Beverley's lock Alfie Hart Fisher was sin binned with 15 minutes to go.
Cleethorpes kept testing Beverley's defence, with a turnover deep in the Beavers half and saw the ball shipped wide quickly, a kick and chase by Luke Hazell and the ball stripped by Jake Marin, who ran in to complete the scoring.
With Joey Franklin, making 5 out of 5 kicks the match ended 35-0. All in all, an impressive win for the Beavers who have back to back fixtures against Otley in the league before they can put their feet up for the Christmas break.
Final Score : Beverley RIFC Colts 35 Cleethorpes 0