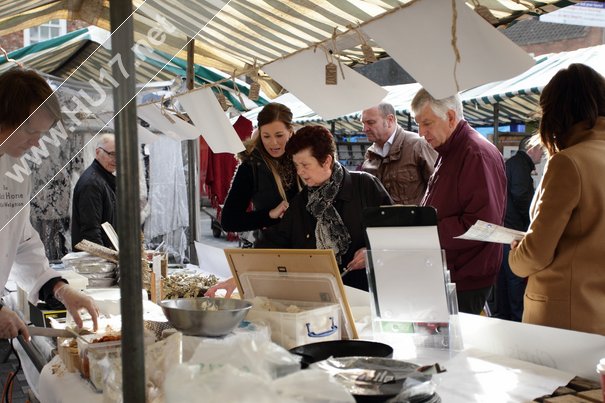 The Black Horse in Little Weighton has already established a good reputation for homemade and freshly produced food over the last three years since it has been in the hands of Manager, Micaela Clegg.
However, having recently taken the plunge to expand the function room into the newly refurbished, contemporary and stylish Lounge Restaurant, the best way they could emphasise their fantastic food and location was to show people!
The team at The Black Horse decided to hire a stall on the ever popular Saturday Market in Beverley, producing freshly made free food samples, giving away vouchers, displaying their new reworked menus and chatting to people about just how close Little Weighton actually is!
Manager, Micaela explained that people are willing to travel for good food, saying that 'people are always surprised about how close Little Weighton actually is to everywhere. The aim for today is to show people just how central we are to a lot of the East Riding and just how delicious our homemade food is.'
Hiring the stall created quite a buzz within the Saturday Market community as this was not the type of stall that was often, if ever, seen amongst the market traders.
Assistant Manager, Amy Scutt was extremely happy with the way the day ended, saying 'we were busy from start to finish! We were slightly apprehensive as this was thinking outside the box, however, this has certainly been a successful marketing strategy we have used and has exceeded our expectations. We will definitely be returning in the new year to promote our new offers.
To find out more about The Black Horse, Little Weighton, their current offers, menus and contact information. Visit the website at www.blackhorselittleweighton.co.uk or add them on Facebook, The Black Horse, Little Weighton.