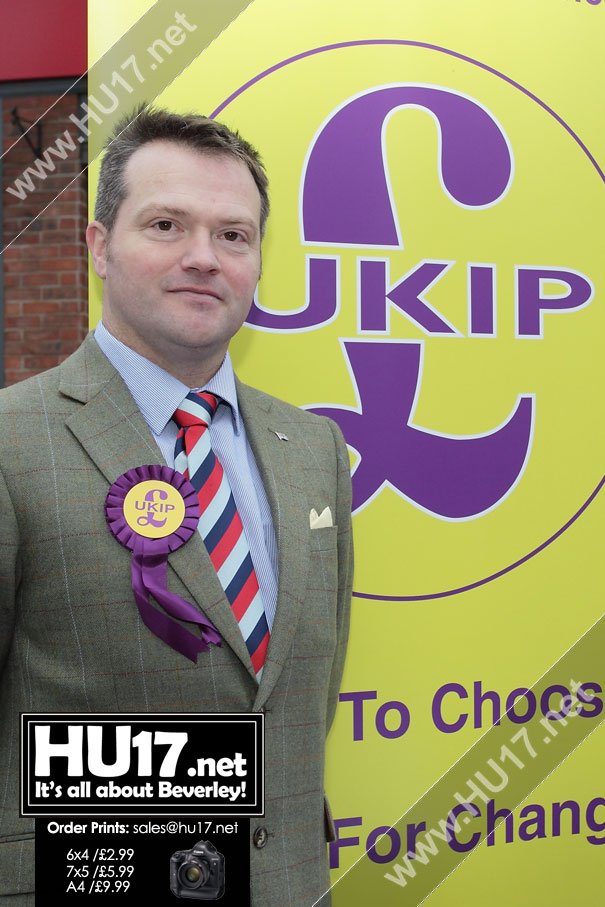 Ukip Candidate for Beverley and Holderness Gary Shores has criticised plans by the Government to spend £650 million in developing countries as part of the Green Climate Fund.
In a statement released by Mr Shores who will stand in the General Election 2015 in our region this May said;
"This week the Tories pledged £650 million to developing countries to counter 'global warming'. It was mentioned that this money could be used for flood defences. "
"Clearly the Tories have already forgotten the floods that affected us in 2007 and more recent incidents too."
"Foreign aid needs to be considered in two parts, firstly emergency aid like tsunami relief and secondly long term aid."
"The latter needs to be targeted at healthcare initiatives, inoculations against preventable diseases and clean water programmes."
"British organisations will be offered the contracts to deliver the remaining aid following removal of the EU Procurement Directive."
"We think the £650 million should be spent dealing with our own flood prevention projects first."#
Prime minister David Cameron had hoped to avoid attention being drawn to the UK's contribution to the Green Climate Fund until after the Rochester & Strood by-election, according to government insiders.
The timing is deeply awkward for Mr Cameron, highlighting controversial commitments to both foreign aid and green measures.
Concerns have also been raised  about western green investors profiteering from the Green Climate Fund.
Dr Benny Peiser, the director of the GWPF, said;
"The UK's contribution to international climate finance should be targeted at helping the developing world become more resilient instead of making energy more expensive for developing economies."
The Government has already allocated £3.87 billion of taxpayers' money to international climate finance.
Since 2011, more than half of this funding has been allocated to low carbon energy development with only around a quarter being used for adaptation purposes.