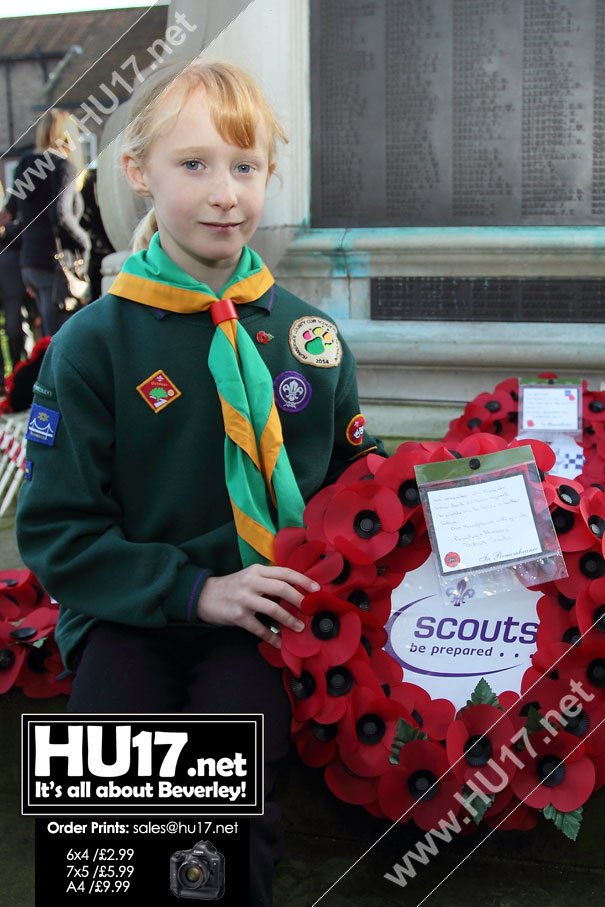 Youngster Anna Powers had the honour of laying a wreath at Hengate Gardens as part of the events that took place to mark Remembrance Sunday.
Anna who is just nine years laid the wreath on behalf of the 5th Beverley Wesley Cubs.
Her mum Sharrin Powers said;
"Anna's great-great granddad William Powers died in the First World War on 1st July 1916 on the opening day of the Battle of the Somme."
The Battle of the Somme took place between 1 July and 18 November 1916 on both sides of the River Somme in France.
It was one of the largest battles of World War I, in which more than 1,000,000 men were wounded or killed, making it one of the bloodiest battles in human history.
Sharrin added;
"Each year we visit his grave in Hamel so it was a great honour for Anna to lay a wreath on Sunday 100 years after the war started on behalf of 5th Beverley Wesley Cubs, Scouts and Explorers."
"In the not too distant future, we as a family will be taking one of the Tower of London's poppies to put on his grave on our next visit."