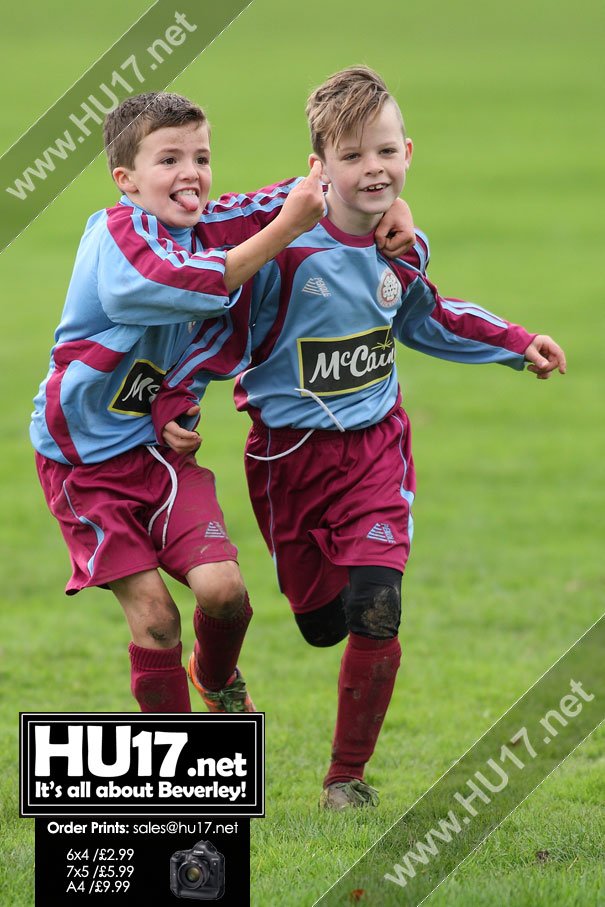 AFC Tickton Cobras continued their Hull Boys Sunday Football League campaign as they entertained South Cave Bears at Longcroft School.
Ahead of their match the team along with their manager Lewis Jenkinson thanked Jamie Taylor-Wilson of TWM Electrical LTD a local business who has provided the side with new kit.
On the field the  honours were shared as the sides both bagged a win each in the two match tussle.
Speaking after the game Jenkinson said;
"Myself and all the players would like to thank TWM Electrical LTD for sponsoring the team, their name will feature on the backs of our weather proof jackets."
"Every one played very well and showed great character out there today to get the result. Oliver Wollock was voted as man of the match for his all round performance."
Jenkinson has switched his attentions to boys football after a glittering career with men's side the Inter Beaver where he was the most successful manager in their history guiding them to cup glory.
His move to the little leagues comes with new challenges, though the big man is enjoying life as he looks to help develop the game in Beverley, he said;
"We are a newly formed team and it's great to be able to give opportunities to boys and girls to come and play football in a fun environment."
"We've got boys who have just started playing the game and others who have progressed into Development squads."
"They're learning all the time and play with smiles on their faces which is essential! Football for all!! If any child wants to start playing please get in contact."