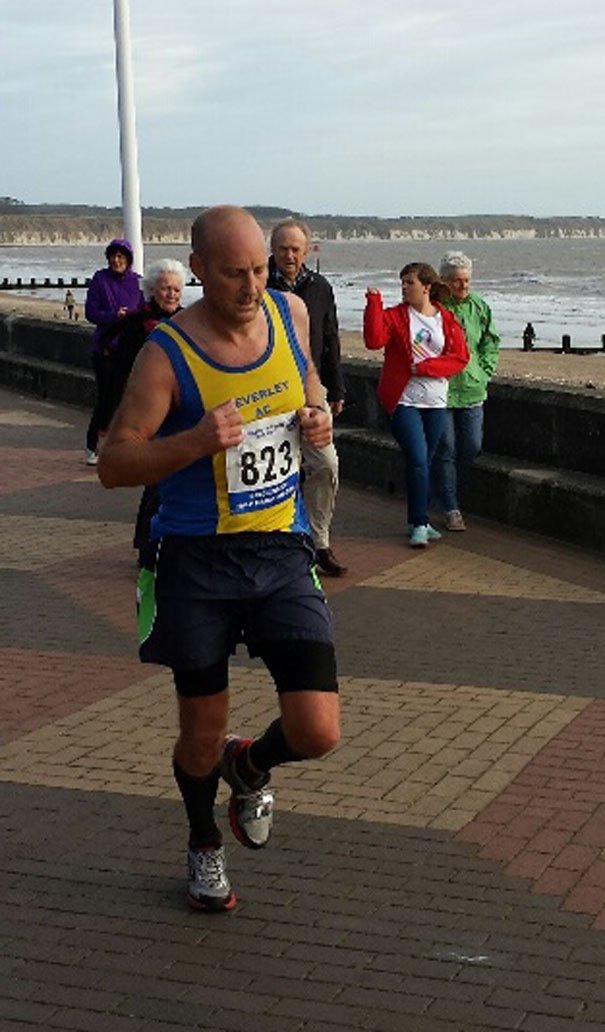 Just two Beverley AC athletes took part in a very windy Bridlington Half Marathon last weekend.
They were among a total of 532 runners who completed the course. Although the first seven and a half miles of the race is uphill, runners usually benefit from a fast downhill leg to the finish.
However, this year the wind was in runners' faces as they returned to the finish line, sapping their energy and slowing their race times.
Andy Johnson recorded a strong time of 1:35:09; fellow Beverley runner Victoria Evins recorded 2:22:20.
Evins commented that because of the wind, "the last mile and a half coming down from Sewerby was some of the toughest running I have done – it felt like someone was pushing you back by the forehead". She was however satisfied with her time, which was only a minute slower than her PB at this distance.
Race winner was James Bulman (New Marske Harriers AC), who finished in 1:13:37. The fastest woman was Helen Cross (Pocklington Runners), who recorded 1:23:19.
Report by Lewis Holloway of Beverley AC