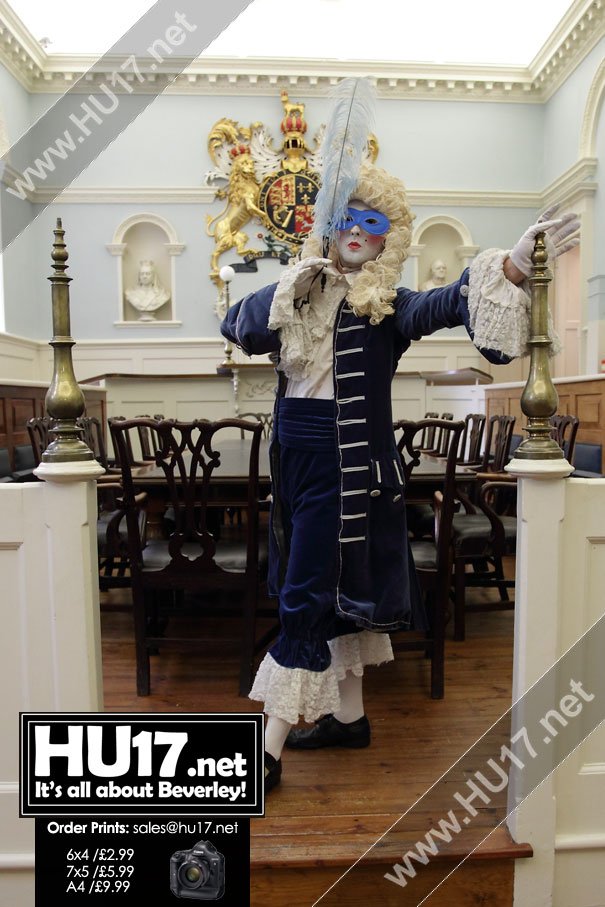 This weekend sees the conclusion of the Beverley Georgian Festival bringing the curtain down on the eight-day event.
Last weekend, proceedings got under way with a number of Georgian themed events across the town and around Beverley.
A handful of buildings some of which are normally closed to the public opened their doors as part of the Heritage Open Days and there were plenty of people taking up the chance to peek inside so of Beverley's most recognisable buildings.
Both St Mary's Church and Beverley Minster hosted special events, including Georgian Themed Trails that gave visitors an interesting tour while pointing key features of the buildings.
Beverley Guildhall has also been heavily involved. It has already hosted Georgian themed craft sessions, wine tasting and will again stage further events on Saturday, including Portrait of a Lady, an 18th Century Costume Demonstration.
Tonight Beverley Minster will host the sellout Georgian Banquet. The night will be masked affair with live entertainment provided keeping within the Georgian theme.
On Sunday, a free event will be held in Saturday Market to draw the event to a close that seems to have caught the imagination of the young and the old.
Highlights on the Sunday that runs from midday until 2pm will include the re-enactment 1714 proclamation of George I as king of Britain at the Market Cross and a civic ceremony with music and 18th Century soldiers drills.
To cap everything off people will also have the chance to enjoy a Beverley Bun and birthday cake as the event concludes.